Former Bobcats, NAHL coach Johnson passes away
November 19, 2013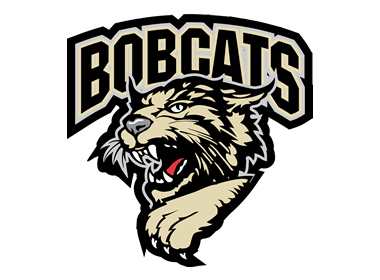 The North American Hockey League (NAHL) and the Bismarck Bobcats regret to announce the passing yesterday evening of a family member and friend, as former NAHL and Bobcat head coach Chad Johnson passed away in Fargo, North Dakota. Johnson was 43 years old.
Johnson was the coach of the Bobcats prior to their arrival in the NAHL beginning in 2001 and led the Bobcats to back-to-back AWHL Bourne Cup Championships during in his tenure in Bismarck.
Johnson stayed with the Bobcats and their transition to the NAHL during the 2003-04 season, in which the Bobcats won their Division and made it all the way to the Robertson Cup National Championship game in 2004. His final season with Bismarck was in 2004-05 when the Bobcats hosted the Robertson Cup National Championship. While with the Bobcats, Johnson compiled a 122-77-25 record.
Johnson would move onto coach the NAHL's Fargo-Moorhead Jets beginning in the 2005-06 season. Johnson would end up coaching three more seasons in the NAHL with the Jets where he compiled a record of 96-70-12.
Following his time in the NAHL, Johnson moved onto the USHL where he was first an assistant coach with the Fargo Force before becoming the head coach of the Lincoln Stars, a position from which he resigned just prior to this season.
Johnson was loved by all who knew him and will be remembered as a winner at every level as a player and as a very talented coach. Johnson will be missed by the hockey community and the NAHL extends its deepest sympathy to the Johnson family.