Watch Now: NAHL Plays of the Week, Oct. 14-20
October 22, 2013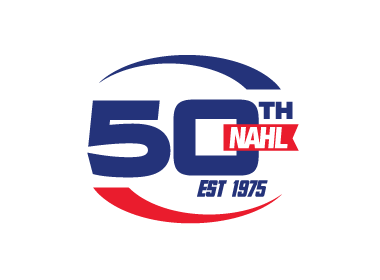 The North American Hockey League (NAHL) is pleased to continue the NAHL Plays of the Week, seen exclusively on NAHL.com this season.
The Plays of the Week can be viewed every week on the NAHL TV platform and features the top goals and saves of the week from NAHL games played Monday-Sunday that respective week.
This week, the NAHL plays of the week features some spectacular goals, including some hair-raising shootout goals, along with a couple of sensational saves. Enjoy!
This week's edition features plays from the following:
Tyler Bruneteau - Rio Grande Valley Killer Bees
Chad Guderian - Odessa Jackalopes
Michael Louria - Janesville Jets
Olli Kalkaja - Rio Grande Valley Killer Bees (SAVE)
Malo Ville - Corpus Christi IceRays
Kyle Patava - Janesville Jets
Josh Haverstrom - Wichita Falls Wildcats
Sam Wolfe - Minnesota Magicians
Eric Brenk - Brookings Blizzard
Matt Sieckhaus - Amarillo Bulls
Stan Dzakhov - Bismarck Bobcats
Jacob McDowell - Soo Eagles
Brendan McGuire - Amarillo Bulls
Tyler Ledford - Wichita Falls Wildcats