Weekend Wrap-Up: Jr. K-Wings beat Springfield, 7-0
February 10, 2013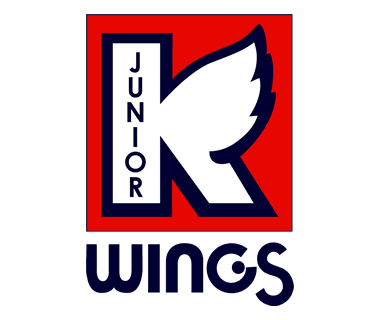 Springfield 0 @ Kalamazoo 7 - On Saturday, the Kalamazoo Jr. K-Wings needed a borderline miracle to come from behind and defeat the Springfield Jr. Blues, but they needed no such luck on Sunday. Kalamazoo found themselves in complete control of the game from start to finish, as they rode a high powered offense and a hot goalie to a 7-0 victory.
Brett Beauvais scored the first goal of the game on the power play as he worked his way into the slot and scored. Just seconds after that power play goal, the Jr. K-Wings again found themselves with a man advantage. Taylor Burden found the back of the net, and gave the Jr. K-Wings the two goal lead over the Jr. Blues. With just three minutes remaining in the first period, Kalamazoo did not need an extra man to extend their lead over Springfield to three goals. Brennan Sanford worked his way to the center of the right circle from behind the Springfield net, and fired one top shelf.
Less than a minute into the second period, the Jr. K-Wings built upon their lead when the former Jr. Blue Mike Fazio gave his new team the 4-0 lead. Fazio fired an impressive wrist shot from the left circle that soared past Matt Leon. That would be the end of Leon, as he was replaced with Ryan Kellenberger. At 18:37, Kyle Gattelaro put a backhander into the Springfield net to extend the Kalamazoo lead to five.
The Jr. K-Wings refused to let up in the third period, as they were, again, able to score on the power play. This time, Brendan Vetter took a pass from Beauvais, and fired home a one timer from the top of the left circle. Beauvais would continue his fantastic game with five minutes left to go; this time, he tipped in the Kody Polin puck from the point. This was Beauvais' second goal of the contest and his fourth point, and it gave Kalamazoo a lead of 7-0.
Marcus Due-Boje was spectacular in net, where he recorded his second straight shutout, stopping all 33 shots that he faced.