Sulmonte, Monfils lead IceRays to 6-3 win over Jacks
February 6, 2013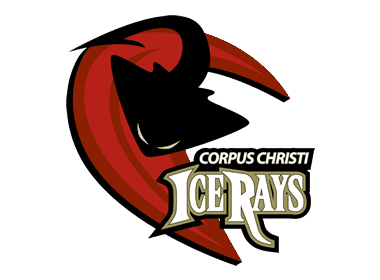 Odessa 3 @ Corpus Christi 6 - Nick Monfils had a memorable debut in an IceRays uniform scoring two goals in the first period leading Corpus Christi to a 6-3 win over the Odessa Jackalopes in front of 2,231 inside the American Bank Center.
The Jacks' quieted the IceRays crowd scoring just 1:10 into the game. A shot from the point was stopped by Hayden Stewart but Matt Volonnino put the rebound home and Odessa led 1-0.
Corpus Christi responded at 6:08 and it was Nick Monfils with his first on a wrister from the slot to tie the game 1-1 with assists from Beau Walker and Jalen Schulz.
The IceRays went up 2-1 at 11:51 after Andrew Paras hit Nick Monfils with a long breakaway pass who deked goaltender Nick Deery and notched his second of the period.
Rudy Sulmonte added his first of the evening with 5:26 left in the first period off of a scramble in front of the net. Wayland Williams and Mike Econonos each touched the puck before Sulmonte finished it off and the Rays' led 3-1 after 20min.
In the second period Economos picked up a goal of his own on the power-play. The original try failed however the winger scooped the puck right back up and fired it top shelf at 13:40 and Corpus Christi moved out to a 4-1 lead.
Odessa stuck around in the second splitting the lead in half courtesy of Brett Wagner who tallied his first NAHL goal assisted by Josh Racek and former IceRay Chris Taff at 18:56.
Eric Purcell didn't take long to respond just 13 seconds later with an unassisted goal that regained Corpus Christi's three goal lead at 5-2.
In period three, Sulmonte scored his second of the evening while on the power-play off a gorgeous pass from John Roisum at the point that got tipped in to move out to a 6-2 advantage.
Corey Hoffman tacked on a goal for the Jackalopes at 9:29 but the IceRays held on for the 6-3 win.
Hayden Stewart stopped 30 of 33 shots in the win.