Tornado defenseman Neville makes NCAA DI commitment
February 6, 2013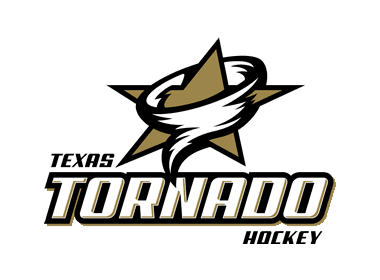 By Corey Hersch, Texas Tornado
The Texas Tornado, proud members of the 24-team North American Hockey League, are pleased to announced that defenseman Nick Neville has signed a commitment to play NCAA Division-I hockey at the University of Denver. Neville is the fourth Tornado player commited to an NCAA D-I team, joining Brett Heikkila (Northern Michigan), CJ Reuschlein (Army) and Brandon Hawkins (Bowling Green), and will suit up for the Pioneers next season.
"I had been talking to a few pretty good schools throughout the season," Neville said. "But when I found out the Denver was interested, and knowing about their history, I really felt that was the right place for me."
Neville in his second season with the Tornado in 2012-2013 and was named to the NAHL Top Prospects Tournament in both of his NAHL seasons. He picked up two assists and a +3 rating in three games at Top Prospects last season. The Bloomfield Hills, Mich. native was a project of Detoit's Little Caesars hockey program before coming to the Tornado.
"Nick came to us out of Little Caesars as a solid player with a lot of raw skills and developed into one of the top defenseman in our league," Tornado head coach and general manager Tony Curtale said. "We're extremely happy and excited for him as he takes the next step at a prestigious program like the University of Denver."
Neville had a successful rookie campaign last year, totalling 5 goals and 24 assists in 59 regular season games.This year, he's continued to stay active at both ends of the ice, with 5 goals and 18 assists in 45 games so far. His assist and point totals are both ranked in the Top 10 of NAHL defenseman, while his 5 goals are tied for 19th among league blueliners. Neville is also one of six Tornado players to have dressed in every game this season. A 1993 birth year, Neville thinks the past two seasons in Frisco have turned him into not just better a better hockey player, but a better person, as well.
"I came here not knowing much about juniors or college hockey. As a man, I'd say I've grown a lot having to live on my own for the first time. But with the help of Tony, I've definitely become more of a complete player. When I first came here, I was kind of a sheltered player, someone who didn't really think outside the box. The more I played, the more Tony seemed to trust me. And as I saw that trust, my confidence grew. "
The University of Denver Pioneers are currently tied for third in the Western Collegiate Hockey Association with a conference record of 10-6-4 and an overall record of 15-8-4. They are also ranked #9 nationally in the USCHO.com Division-I Men's Poll.
"I talked to a few of their coaches and Tony's known one of their asssistants for a really long time. It felt like a good fit, and taking all that into account made the decision to commit to Denver that much easier."