North Happenings: Stand up and be counted
January 10, 2013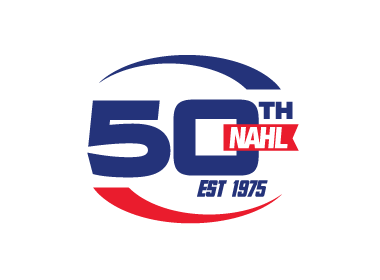 By Randy Russon
Bumped out of first place by the Soo Eagles, the Jamestown Ironmen have an opportunity to reclaim the lead in the North Division of the North American Hockey League with a three-game homestand this weekend.

The second-place Ironmen are home to the Soo on Friday night (7 p.m.) and Saturday evening (5 p.m.) before playing host to the skidding Port Huron Fighting Falcons on Sunday (5 p.m.) at Jamestown Savings Bank Arena.

Despite falling to second place behind the Soo, the Ironmen have won five straight games. But the high-flying Eagles have played two more games than the Ironmen to vault into sole possession of first place. The Eagles, who have won eight straight games, have 53 points from 36 games while the Ironmen have 49 points from 34 games.

While the Ironmen are home for three games this weekend, the Eagles play three road matches -- at Jamestown on Friday and Saturday and over to Johnstown on Sunday to play the Tomahawks.

The Ironmen and Eagles still have six games with one another before the end of the regular season, four of which are slated for Jamestown. The teams have not met since late September when the Eagles took both games from the Ironmen in the Soo.

As they chase the Eagles for first place in the North Division, the success of the Ironmen on the ice has not translated into big crowds at JSBA. Average attendance for the Ironmen at JSBA this season is less than 600, which is the fourth-lowest in the 24-team NAHL.

Perhaps it's time for hockey fans in Jamestown to stand up and be counted.

To be sure, Ironmen owner Kenji Yamada has shown his commitment to Jamestown by extending his team's lease to play at JSBA through the 2014-2015 season.

ADAMS APPLE

1992 birth year forward Brandon Adams has been lighting the lamp for the Soo Eagles since leaving Holy Cross, a Division 1, National Collegiate Athletic Association school, for financial reasons.

In just four games with the Eagles, Adams has eight points, including seven goals.
WARRIORS WHEEL

Period by period, game by game, the Michigan Warriors are inching towards a playoff spot in the NAHL's North Division.

The Warriors are still in last place in the eight-team North but have moved to within a point of seventh place and within four points of the sixth-and-final playoff spot.

Which is pretty good for a team that once had a record of 3-14-0 but has since gone 10-4-5 and has won five straight games to improve to 13-18-5 on the season.

Of note, the Warriors are winning without a go-to goal-scorer as not a single player has hit double digits.

But balance has been evident with captain Martin Gruse and Zack Szajner leading the Warriors with nine goals apiece, followed by Connor Lyons and A.J. Marcinek with eight goals each and Darren McCormick with seven.

Defensively, the Warriors have shored up their game and goalies Trevor Gorsuch and Dillon Kelley have been playing very well between the pipes.

Gorsuch, a second-year Warrior, has overcome a horrible start to the season which resulted in banishment to the Battle Creek Revolution of the NA3HL. But Gorsuch has been exceptional since his return from Battle Creek and has improved his overall totals in the Warriors net to an 8-8-2 record, 2.64 goals against average and .919 save percentage.

No slouch either, Kelley has put up good numbers in a reserve role with a 3-3-2 record, 2.79 GAA and .914 save pct.

On the blueline, rookie Corey Schueneman, who has made a verbal commitment to play at Division 1, Western Michigan, continues to improve his game under Warriors coach Moe Mantha, a former National Hockey League defenceman of more than 650 games. Other blueliners playing very well are Jake Faiella and Sean Campbell.

Campbell, long with Marcinek, were acquired earlier this season from the Kalamazoo Jr. K-Wings.

"We're a different team now than we were a few months ago," Mantha told sportswriter Ross Maghielse of MLive.com. "We've got some young kids who have started to grow up as hockey players and that was going to take time. The boys have been working hard all year and now we're starting to not become our worst enemy. We're cutting back on our mistakes and just playing better hockey."

The Warriors are coming off a three-game, home-ice sweep of Johnstown, including a crowd of 4,014 that packed Perani Arena in Flint as part of a free ticket night promotion.

The Warriors play a home-and-home series with Kalamazoo this weekend with games Saturday night (7:05 p.m.) in Flint and Sunday afternoon (2 p.m.) in K-Zoo.

With 31 points in 36 games, the Warriors are just a point back of seventh-place Springfield and four points behind sixth-place Port Huron with two games in hand on both the Jr. Blues and Fighting Falcons.