K-Wings edge Port Huron 3-2 on Wednesday
January 9, 2013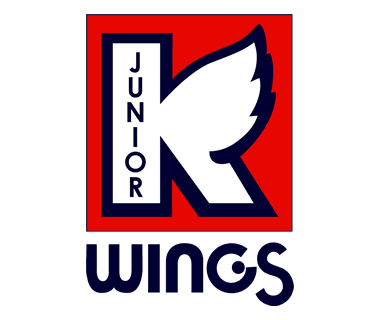 Kalamazoo 3 @ Port Huron 2 (SO) - The first two times these rivals met this season, Port Huron was victorious each time by a combined score of 9-2. Since then, the tables have been completely turned, as Kalamazoo's 3-2 victory on Wednesday night was their fourth win in a row over Port Huron, including their second consecutive shootout win.
In their sixth meeting of the season between these two squads, the Jr. K-Wings would be the first team to strike. Brennan Sanford was able to corral the rebound of a Nick Kovalchik shot to score his 3rd goal of the season and give the Jr. K-Wings a 1-0 lead.
Going into the first intermission, Port Huron committed a penalty. They would have to spend the first 1:43 of the second period shorthanded. However, after being able to kill that off, Port Huron went on the attack and just 14 seconds into being at full strength, they tied the game. Nick Horne was able to tip the puck in.
The game would remain tied until the 12:38 mark in the second period when Taylor Burden gave the Jr. K-Wings the 2-1 lead. The goal started with Burden finding Robbie Payne streaking down the ice. As Burden's defender went to defend Payne, Payne gave Burden the puck back right in front of the Falcon goal, and Burden was able to capitalize for his 11th goal of the year.
At the 11:46 mark in the third, the game would be tied again. Brandon Lukezic fired a shot from the point that Kalamazoo goaltender Alex Okicki was unable to stop. This would prove to be the final points of regulation, as this game would head to overtime.
Overtime did not yield a winner, so a shootout was needed. In the shootout, the Jr. K-Wings were able to prevail in 6 rounds. Burden and Mac McDonnell were able to score for the Jr. K-Wings.
Kalamazoo was able to get two points after being swept by first place Soo this past weekend, while Port Huron is now on a seven game losing streak.