NAHL, B2 Networks announce Season Pass package
September 6, 2007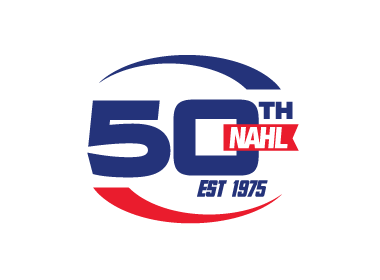 B2 Networks, in conjunction with the North American Hockey League, is offering fans the opportunity to watch all games of their favorite team through the B2 Power Play Season Pass, a package that provides complete live game action during the 2007-08 season.
B2 Networks Power Play allows subscribers to watch their team, home and away, live for every regular-season contest at a savings of more than 60 percent off the individual game purchase price.
"This cost-effective service will be of great benefit to our fans, scouts and players' families," said NAHL commissioner Mark Frankenfeld. "We're excited to be at the forefront of B2's innovative technology as we keep everyone around the globe in tune will all the happenings surrounding our league."
NAHL fans may purchase a B2 Power Play Season Pass for any individual league team, including all regular season contests, for only $140. However, the 2007-08 NAHL Power Play Season Pass does not include the 36-game Showcase taking place from September 19-22 in Blaine, Minnesota.
To purchase the season pass, visit http://www.nahl.com or http://www.b2livetv.com and click the Season Pass button to purchase your B2 Power Play Season Pass. The service will be available for purchase beginning Friday, September 7.
"The season pass service offers NAHL fans an extensive, affordable package that will allow them the opportunity to be involved with their favorite teams like never before," stated Richard Brosal, B2 Networks executive vice president for business operations and marketing. "We are thrilled to be furthering our partnership with the NAHL while bringing fans closer to the action."
B2 Networks is a premier provider of reliable and secure international television and pay-per-view broadcasting systems. Our worldwide network of arenas, stadiums, local venues and data centers are currently in use to distribute live sports and events to personal computers, television screens, mobile devices and commercial venues around the world.
Working with organizations such as the AHL, ECHL, NLL, IHL, USHL, NAHL, Arena Football Leagues, Fitness Universe and selected NCAA and NAIA conferences and member institutions, B2 Networks has established itself as a leader in innovative global direct to home, mobile and television broadcasting. For the B2 Networks' Programming Guide visit www.b2livetv.com, or for information about B2 Networks, visit www.b2now.com.