Becanic resigns as head coach of the Wenatchee Wild
April 27, 2012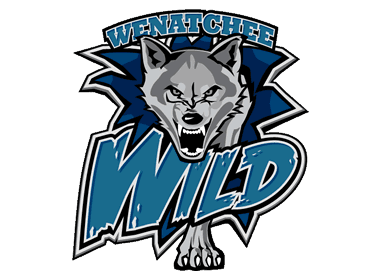 Wenatchee Wild President and Managing Partner Bill Stewart announced today that John Becanic has resigned from his position as head coach.

"We appreciate coach Becanic's service," Stewart said, "and we wish him the best in his future endeavors."

A national search for a new head coach will begin immediately.

"We are committed to hire the best coach we can find who will implement an exciting brand of hockey for our fans and continue to develop our players so they can achieve their long-term career goals," Stewart said.

Becanic finished his first full season as head coach Thursday when the Wild were knocked out of the Robertson Cup playoffs by the Fairbanks Ice Dogs in the divisional finals. The Wild finished the 2011-12 season in second place in the NAHL's West Division with a 36-17-7 record. They defeated Alaska in the divisional semifinals in five games before falling to Fairbanks.

"It is with mixed emotions that I am stepping back from my position as head coach of the Wenatchee Wild," Becanic said. "Although I have loved living in the community and cherished every day I have spent with these young men, I think it is best for me to move on to other hockey ventures."

The Wild allowed an average of just 1.70 goals per game in 2011-12, which broke the NAHL all-time single-season record. To date, eight players from the 2011-12 squad have committed to Division I schools, including: Ben Carey and Blake Saylor (Air Force), Matt Cope (Robert Morris University), Greg Lewis (Clarkson University), Shawn Pauly and Kyle Huson (UConn), Blake Roubos (Niagara University) and Kyle Vogel (Army).

"I am very proud of what coach [Chris] Clark and I have accomplished as a staff, and I am grateful for his hard work and loyalty," Becanic said. "The players and people of Wenatchee will always have a special place in my heart."

Becanic was hired on Dec. 13, 2010, as a midseason replacement. The Wild went 19-10-1 under Becanic's tutelage over the remainder of the 2010-11 season, which was good enough for a second-place finish in the West Division. The Wild swept Alaska in the semifinal round of the playoffs in 2011 before bowing to eventual Robertson Cup champion Fairbanks in the divisional finals.