NAHL grad Shawn Hunwick makes NHL debut on Saturday
April 9, 2012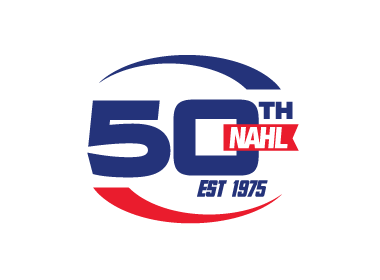 It took some lobbying from his new teammates, but former University of Michigan and North American Hockey League (NAHL) goalkeeper Shawn Hunwick made his NHL debut this past Saturday night.
Columbus interim coach Todd Richards put Hunwick in the game with three minutes remaining in the Blue Jackets' season. He did not face a shot in the 7-3 win over the New York Islanders.
See the video here.
According to the Columbus Dispatch, Jackets players "badgered" Richards to get Hunwick in the game late in their regular season finale.
"I think it was R.J. (Umberger) who turned around and asked me about it," Richards said. "My first response was no, but they kept turning around and looking at me." Hunwick replaced starter Steve Mason, who stopped 35 of 38 shots.
It was an injury to Mason that earned Hunwick an amateur tryout contract with the Blue Jackets in late March. He later signed a deal for the remainder of the 2012 season.
After the game, Hunwick sent this message via Twitter: "Well this has been an amazing experience. Thank you to all of you have texted, tweeted or emailed. Your support has been tremendous."
During his final two seasons at Michigan, Hunwick went 46-21-7 with a 2.12 goals-against average and .929 save percentage. He is a finalist for the Hobey Baker Award, an amazing accomplishment for a player who joined the Wolverines as a walk-on in 2007-08 and was red-shirted the following season. Hunwick took over the starting job at the end of the 2009-10 season and reached the NCAA championship game in 2011, losing to Minnesota-Duluth 3-2 in overtime.
Prior to attending the University of Michigan, Hunwick spent a year developing and playing in the North American Hockey League (NAHL) during the 2006-07 season for the Alpena IceDiggers. He appeared in 31 games for Alpena during the 2006-07 season, posting a 17-9-2 record.