NAHL game to be played in Dodge City, Kansas
December 7, 2011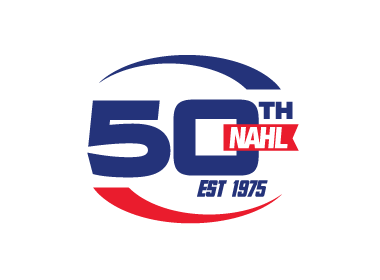 The North American Hockey League (NAHL), in conjunction with the Wenatchee Wild and Topeka RoadRunners, will host an exhibition game at the United Wireless Arena in Dodge City, Kansas, on Wednesday, Dec. 14. Faceoff is slated for 7:05 p.m. (CST).

A state of the art multipurpose center, the 5,500-seat United Wireless Arena opened in February. A search for a proper permanent main tenant for the arena is still underway

"That's why we're doing this game," said Ralph Nall, executive director of the United Wireless Arena, "To gauge what the local response might be to NAHL hockey."

Next Wednesday's game between the Wild and RoadRunners will represent the first ever NAHL contest in Dodge City.

"Hockey is just starting off in Dodge City," said Wenatchee Wild President and Managing Partner Bill Stewart, "And it is a way for us to help them get hockey going in the area."

Dodge City has never been the home of any junior or professional hockey franchises.

"We are very excited to be going to Dodge City as we continue to pioneer potential markets that may fit within the footprint and scope of the North American Hockey League," said NAHL Commissioner Mark Frankenfeld. "The United Wireless Arena is a great venue and the local fans will be treated to a great game featuring two of our marquee teams in the Wenatchee Wild and the Topeka RoadRunners. Both team's rosters are filled with college and pro prospects, so they are going to be treated to a very exciting, high-energy game that is the trademark of the style of play in the NAHL."

Founded in 2008, the Wild enjoyed instant success in the NAHL, qualifying for the Robertson Cup tournament in both of its first two seasons of competition. The franchise was twice recognized by the league as the Organization of the Year, and two players, Nic Dowd (Los Angeles Kings, 7th round, 2009) and Mac Carruth (Chicago Blackhawks, 7th round, 2010), went on to become NHL draft picks.

The RoadRunners have been located in Topeka since the 2007-08 season. Topeka finished third at the 2008 Robertson Cup tournament and hosted and qualified for the tournament again last season.

Wild and RoadRunners players will tour Dodge City early next week and promote the game through multiple public appearances.