Pool named head coach in Bismarck
March 6, 2008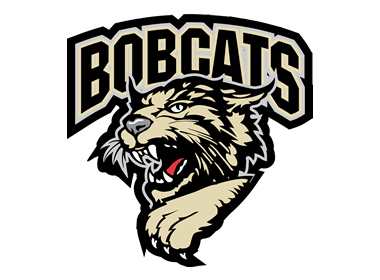 The Bismarck Bobcats announced today that interim head coach Byron Pool has been named the team's head coach for the 2008-09 season.

Pool, in his first year with the Bobcats, took over the head-coaching duties midway through this season after the resignation of Dane Litke.

The Bobcats have not yet announced Pool's assistant coach for next season.

"I'm very excited for this opportunity," said Pool. "To be named the head coach of the Bobcats is very special. The Bobcats are one of the top five organizations in the North American Hockey League as far as stability and atmosphere.

"Dane did a good job of recruiting a solid nucleus of young players for this season and we could return 23 of the 25 for next year. We'll fill some holes with draft picks and tenders, but we're already off to a good start."

Prior to joining the Bobcats, Pool served as the head coach and general manager of the Quad City Express in the Central States Hockey League. He attended Colgate University from 1996-2000, where he was a four-year letterman for the Red Raiders and graduated with a B.A. in History.

Before college, Pool played his junior hockey in the Saskatchewan Junior Hockey League with stops in North Battleford, Saskatchewan, Minot, N.D., and Flin Flon, Manitoba, where he was captain of the team.

Following his college career, Pool played three years with the Corpus Christi Rayz and one year with the Indianapolis Ice of the Central Hockey League.

"I'm pleased to have Byron accept the position as the Bobcats' head coach," said Bobcats owner-CEO Thom Brigl. "Since he took over this young club in December, he has done an excellent job of motivating the boys to compete hard and to provide exciting competition every night.

"His charge is to prepare these young men for college hockey and to get us into the playoffs on a more consistent basis. I like the way Byron is positive and builds up the players' confidence, yet he knows how to put a little fire under them when they need it.

"He has connections across the country and we're developing a more formal scouting network, which I think will only make us a more exciting team to watch in coming years," Brigl added.

Pool, and his wife, Kay, reside in the Bismarck-Mandan area.