Sunday Wrap-up: Janesville blanks St. Louis
November 7, 2011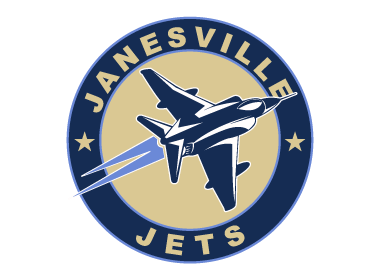 St. Louis 0 @ Janesville 4 - In the lone NAHL game on Sunday, Janesville defeated St. Louis 4-0 at the Janesville Ice Arena. The win gave the Jets the weekend series, as they took two of three games from the Bandits.
After a scoreless 1st period, Janesville would get on the board twice in the 2nd period thanks to a power play for from veteran forward Pijus Rulevicius and an even strength goal from Jake Horton.
Rulevicius would strike again on the power play for Janesville's 3rd goal early in the 3rd period and Connor McBride put the game away for the Jets fourth goal.
McBride, defenseman Garrett Cecere (Colorado College) and Jordan Bancroft all had multi-point games. In between the pipes, Brock Kautz, who was making just his third start of the year, stopped all 25 Bandits shots for his first career NAHL shutout. Spencer Viele made 29 saves in the losing effort for St. Louis.
The win brought Janesville into a 1st place tie with St. Louis stop the Midwest Division standings, both teams with 25 points.