NA Now: Shreveport Mudbugs
August 15, 2022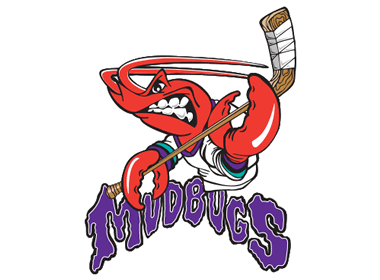 The NA Now series features a look at all 29 teams in the NAHL for the 2022-23 season, with a new team being highlighted daily, leading all the way up until the start of the regular season. NA Now looks into each NAHL team including interviews with all the head coaches in the NAHL, as they provide fans with their expectations and outlook for the season, including taking a look at their strengths as a team and thoughts on the league. It will also take a look back on last season and how each team fared and what they accomplished.
Shreveport Mudbugs
Head Coach: Jason Campbell (5th Season)
2021-22 record: 60 GP, 34-21-5, 73 pts. (4th in the South Division)
2021-22 leading scorer: Austin Brimmer (55 points)
2022 Playoffs: Lost to the Lone Star Brahmas in the South Division Semi-Finals
2022-23 Division: South
First regular season game: Wednesday, September 14th vs. Minnesota Wilderness
Home opener: Friday, September 23rd vs. Amarillo Wranglers
The Shreveport Mudbugs entered last season as the defending Robertson Cup Champions, having won the title in 2021. Despite losing some key players and veteran leadership from that Championship team, confidence was high for the Mudbugs and head coach Jason Campbell heading into the 2021-22 campaign that they could again compete for a title and keep their momentum going.
After getting off to a .500 start through 12 games, the Mudbugs went winless in November to put themselves behind the proverbial 8-ball. The team rallied back in late February and early March to clinch the 4th and final playoff spot by a comfortable margin. The Mudbugs season would come to an end in the South Semi-Finals at the hands of their rivals, the Lone Star Brahmas, who won the series 3 games to 1.
"We got off to an extremely slow start and had some inconsistencies, so we found ourselves playing catch up for most of the season last year. I think in the playoffs, we just could not find consistency that we wanted and lost a couple of close games. Whether you win or lose, you try and learn from it, so I think there are some things from last year that will hopefully make us a better team this upcoming season," said Campbell.
Watch: Interview with Shreveport head coach Jason Campbell
The Mudbugs were able to end the season with 13 NCAA commitments off the 2021-22 roster, including four NCAA Division I commitments. "I love seeing guys get committed. These guys work hard to make it happen and there is a lot of pressure on them, so to see it pay off means a lot to me as their coach. It's always very rewarding to us to watch them move on and follow their career path. We take a lot of pride in everyone who has played for us and advanced to the next levels of NCAA and professional hockey," said Campbell.
Heading into the upcoming 2022-23 season, the expectations are high again for the Mudbugs. While they will have to replace half their roster from last season, they do have some veterans returning that should be able to help the team get off to a better start than last season.
Heading up that group is forward Garrett Steele, who will serve as team captain for the 2022-23 team, and who is a veteran of 146 career NAHL regular season games. This will Steele's fourth full season in the NAHL. Last season, he was 6th in team scoring with 26 points in 53 games played. During the Mudbugs Championship season in 2020-21, Steele had 30 points and four points in 10 Robertson Cup Playoff games. Other potential key returners include forwards Logan Valkama (25 points), Jake Mack (21 points), and Logan Gotinsky (19 points), along with defenseman Evan Mitchell and goalie Simon Bucheler.
"I'm excited about all our veterans coming back. It is a solid group. They have a lot of responsibility in their shoulders, but they are a relentless group, and we are going to need them all to contribute to have success. I think a guy like Garrett Steele, who is going to be our captain this season, has seen all sides of it. He has experienced winning the Robertson Cup and also experienced losing in the first round, so he has been through it all. He has worked very hard to get where he is at. We are happy to have him back because he's a hard worker, a good hockey player, and a quality person," said Campbell.
The Mudbugs training camp is currently underway in Shreveport until August 20th and the team has to face the Minnesota Wilderness, North Iowa Bulls, Springfield Jr. Blues, and Philadelphia Rebels at the NAHL Showcase. "The Showcase is such a great opportunity for our players. It's a big test with four games in four days, so our guys must be ready to bring it from Game 1," said Campbell. "We are excited for the guys to be in town. We want our guys to have a relentless pursuit of being a champion. We are going to take the players who are ready to fill those roles. We have a great chance here to continue something special after winning Robertson Cups in 2018 and 2021, so there is a certain mentality we want to keep and uphold so we don't lose sight of what the ultimate goal is."
Next Up: Philadelphia Rebels