Titans use big 3rd period to win on Wednesday
April 7, 2022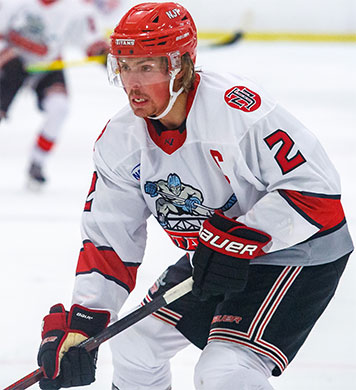 Danbury 1 @ New Jersey 5: Stephen Willey scored two goals and Ben Charette made 34 saves as the New Jersey Titans won their 40th game of the 2021-22 regular season thanks to a 5-1 win over the Danbury Jr. Hat Tricks on Wednesday night.
After a scoreless 1st period, the Titans scored the game's first goal in the 2nd period as Willey struck for his first of the night. Danbury tied the game at 1-1 later in the period as Boris Skalos scored on the power play.
The 3rd period was all Titans as they put the game away with four goals. Billy Feczko scored early in the period to make it 2-1. Then the Titans poured it on with three more goals in a four-minute span as Anthony Calafiore, Nick Ring, and Willey all found the back of the next to secure the 5-1 win.
Danbury goalie Adam Johnson made 28 saves in the loss.
With the win, the Titans need just one more point to secure the league's best overall record during the 2021-22 season.