NA Now: New Jersey Titans
August 30, 2021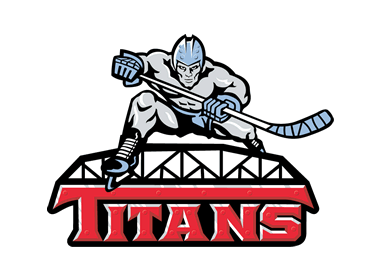 The NA Now series features a look at all teams in the NAHL for the 2021-22 season, with a new team being highlighted daily, leading all the way up until the start of the regular season. NA Now looks into each NAHL team including interviews with all the head coaches in the NAHL, as they provide fans with their expectations and outlook for the season, including taking a look at their strengths as a team and thoughts on the league. It will also take a look back on last season and how each team fared and what they accomplished.
New Jersey Titans
Head Coach: Craig Doremus (6th Season)
2020-21 record: 54 GP, 27-20-7, 61 pts. (3rd in the East Division)
2020-21 leading scorer: Nick Seitz (47 points)
2021 Playoffs: Lost in the East Division Semi-Finals to Maine, 3 games to 2
2021-22 Division: East
First regular season game: Friday, September 10th vs. Maryland Black Bears
Home opener: Friday, October 1st vs. Maryland Black Bears
The New Jersey Titans are coming off another successful season, which saw them clinch a playoff spot for the sixth straight season in addition to another stout number of NCAA commitments. The team navigated their way through the East Division and the Covid-19 pandemic to finish with 27 wins and 3rd place in the East Division.
In the playoffs, the Titans met the 2nd place Maine Nordiques and had a memorable series that went the distance of five games. In the fifth and deciding game, the Titans had the lead on the road, but saw the eventual East Division Playoff Champions come back to win and eventually punch their ticket two weeks later to the 2021 Robertson Cup Championship in Blaine.
"To have a season when the rest of the hockey world was chaos was a huge win for our team and our league. I think it says a lot about the commitment we all have to our players," said Titans head coach Craig Doremus, who is heading into his sixth season behind the Titans bench. "We have been to the playoffs every year of our NAHL existence, yet somehow have managed to fall a little short of going to the Robertson Cup, so from an on-ice standpoint, we still have work to do and goals to meet. I think from a commitment perspective and a player development standpoint, last year was a huge success. I think you can look at the last 3-4 years, and we have been among the league leaders in NCAA commitments, and we take a lot of pride in that. Now we have to take the next step and figure out how to turn that into playoff success."
The Titans commitment success has been a result of the type of player that they are recruiting, combined with the team's proximity to many Eastern NCAA schools, and cemented by the organization's commitment to player advancement. This past season, the Titans were again among the leaders in the NAHL with 18 players ending the season with an NCAA commitment, including 17 NCAA Division I commitments.
Watch: New Jersey Titans season preview
"We take pride in the development model we have in place, which extends to the NA3HL and the NAPHL and the youth level. It's not always easy and it doesn't happen overnight. We work tirelessly on hockey education, like video work and different elements of the game. I think having a world-class facility like we do helps tremendously. We take a lot of pride in the work we are doing for our players. I know as a coach the first thing you are measure on is wins, but what we have managed to do in helping players realize their NCAA hockey goals and dreams is something that we think is just as important," said Doremus.
As for that will get the Titans over that playoff hurdle and to the Robertson Cup in 2021-22, Doremus said the team needed more size. "I think we wanted to get a little bigger and add some more girth to the line-up. I think you look at the more successful teams in the league and all of them certainly have skill, but they also have size and can play a physical game. I am happy with the tenders and draft picks we have coming in. We checked a lot of the boxes in terms of our shortcomings and guys who should be able to make us bigger and better."
The Titans get a huge boost with the return of forward and Colorado College commit Jake LaRusso, who was 2nd in team scoring during the 2020-21 campaign with 44 points (16 goals, 28 assists) in 52 games played. Also returning up front is Army commit Jack Ford, who had 16 points in 27 games last year, as well as Tommy Bannister (19 points). Forward Connor Pelc (12 points) was also set to return but sustained an injury over the summer and his return is uncertain at this point. Along the blueline, the Titans return Anthony Mollica (15 points) and Jack Karlsson (8 points). As for the goaltending situation, Doremus said the team has three goalies in camp that they really like, who include Cam Carroll, Ben Charette, and Owen Hains. "All three were good throughout the summer and at our camps and all three have been good at training camp thus far. We are going to continue to let them play their way to earn the job. It is question mark of ours right now, only because they are trying to fill the shoes of a guy like Christian Stoever, who was a good of a goalie as I have been around during my time here," said Doremus.
Next up: New Mexico Ice Wolves