New Mexico completes sweep of Odessa on Monday
January 12, 2021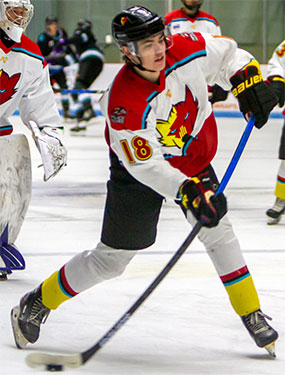 Odessa 0 @ New Mexico 1 – The New Mexico Ice Wolves completed an early-week sweep of the Odessa Jackalopes thanks to a 1-0 win on Monday.
The lone goal in the game came late in the 1st period as NA3HL alum Dillan Bentley scored his third goal of the season with an assist to Spencer Rudrud.
That would be all that goalie Beni Halasz would need as he stopped all 27 shots headed his way for the shutout.
On the other end, Connor Hasley made 14 saves in the loss for Odessa.