Maine returns to action with 6-2 win over Johnstown
December 4, 2020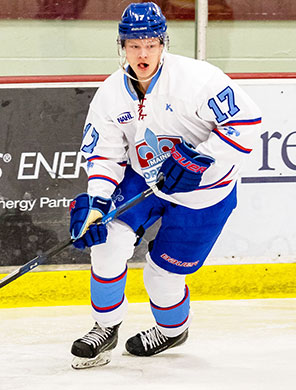 Johnstown 2 @ Maine 6 – The Maine Nordiques played in their first game since November 12th and looked sharp as they handed the Johnstown Tomahawks a 6-2 defeat on home ice in the lone NAHL game on Sunday.
The Nordiques jumped out to a 3-0 lead thanks to a 1st period goal from Makem Demers and goals in the 2nd period from Luke Antonacci and Aidan Connolly.
In the 3rd period, the Tomahawks made it a 3-1 game thanks to a goal from Holt Oliphant, but the Nordiques were quick to respond and put the game away with goals from Tristan Fasig and Casper Soderling, who scored two goals in the period to make it a 6-2 final. John Gelatt had the other goal for the Tomahawks late in the game.
Maine goalie Tyriq Outen picked up his 5th win of the year in goal making 55 saves on 57 shots, while Peyton Grainer and Sam Evola each gave up three goals in the loss.