NAHL alumni nomimated for Hobey Baker Award
January 16, 2020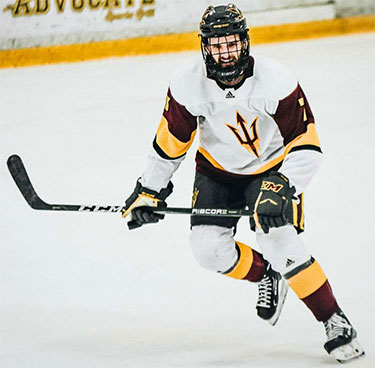 The nominees for the 2020 Hobey Baker Memorial Award have been announced. The award recognizes the top NCAA men's ice hockey player in the nation. Nominations were given by sports information directors from Division I schools.
Of the 75+ players nominated, 15 are alumni that previously played in the NAHL before moving onto play in NCAA Division I hockey. Nominated players were submitted by the athletic departments of the NCAA Division I men's hockey schools with a maximum of three candidates from any one school.
The annual fan ballot contribution to help determine the winner of the 2020 Hobey Baker Award is also now available online.
*When voting for the Hobey Baker Award, please make sure to keep in mind the qualities that a nominee must display: Exhibit strength and character, both on and off the ice; Contribute to the integrity of the team; Display outstanding skills in all phases of the game; Show scholastic achievement and sportsmanship. Please select your player's photo for the Hobey Baker Memorial Award, and click the button at the bottom.
Here are 15 NAHL alumni that are up for the award:
Trenton Bliss, Michigan Tech (Coulee Region Chill)
Darion Hanson, Union (Aston/Lone Star)
Matt Jurusik, Michigan Tech (Janesville Jets)
Brennan Kapcheck, American International (Aston Rebels)
Justin Kapelmaster, Robert Morris (Wichita Falls Wildcats)
Stefanos Lekkas, Vermont (Springfield Jr. Blues)
Griffin Loughran, Northern Michigan (Corpus Christi IceRays
Dryden McKay, Minnesota State (Corpus Christi/Springfield)
Marc Michaelis, Minnesota State (Minnesota Magicians)
Mareks Mitens, Lake Superior State (Aston Rebels)
Tommy Nappier, Ohio State (Springfield Jr. Blues)
Jakov Novak, Bentley (Janesville Jets)
Hunter Shepard, Minnesota-Duluth (Bismarck Bobcats)
Johnny Walker, Arizona State (Topeka/Minot)
Michael Wilson, Army (MN Magicians, Coulee Region)