North Stars tender two more
January 11, 2008
by By Lance-Michael Correia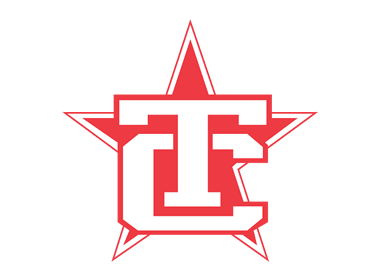 The greater Chicagoland area is best known for the Sears Tower, Navy Pier, and Oprah, but the Traverse City North Stars hope they've landed a pair of the region's top future attractions in Lake Forest Academy standouts Danny McAuliffe and Mike Schenfeld.

The prep school stars inked tenders with Traverse City last week, giving the North Stars the exclusive NAHL rights to the tandem.

"This was a huge coup to get these guys, no question," said TC coach-GM Anthony Palumbo. "Danny is a kid who can flat-out score goals, and Schenfeld is a big, strong kid with a heavy shot."

McAuliffe, a forward, leads Lake Forest with 25 goals and 29 assists through the school's first 35 games, while Schenfeld is second with 17 goals and assists on 25 others from his roost on the Caxys' blue line. The pair has also combined for 120 penalty minutes thus far.

"Like most players my age, I'd like to work toward that college scholarship," said McAuliffe, who hails from Phoenix. "But juniors is the first goal. Hopefully, I can just help the team, maybe pound in a few goals."

Palumbo says the 5-foot-10, 170-lb. sniper isn't a one-dimensional player.

"Danny is a very skilled offensive player, but he's not averse to playing a physical game, either. He plays with that 'edge' you look for."

Schenfeld, a Littleton, Colo., native, describes his approach to hockey as blue-collar.

"I try to be a pretty hard-working player," said the 6-foot-2, 200-pounder. "I guess I like to make offensive plays too, either with a shot from the blue line or jumping into the play."

According to Palumbo, Schenfeld's dual-threat game is what got his attention.

"This kid can let it go from back there, he can get in the rush, and it doesn't necessarily come at the expense of his responsibility or his physicality."

Both McAuliffe and Schenfeld, who played with current Stars goalkeep Chris Paliafito at Lake Forest last yea, said they're looking forward to embarking on the next phase of their hockey careers together.

"It's a pretty awesome opportunity," McAuliffe added. "It's not often you get the chance to go play juniors with your roommate and best friend. I think we're both pretty excited about it."

North Stars fans can get their first look at the tandem – along with tenders Bo Jacobs (Soo Indians AAA) and Ryan Amin (Compuware AAA) – at the May 9-11 pre-draft tryout camp at Centre ICE arena.