RoadRunners crowned Presidents Cup champions
March 27, 2011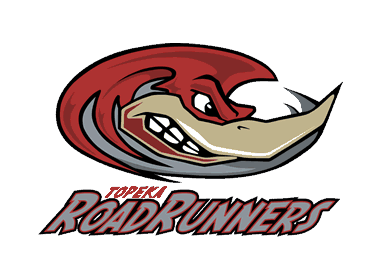 The Topeka RoadRunners were crowned the Presidents Cup champions of the North American Hockey League (NAHL) for the 2011-12 season after finishing with the most points at the conclusion of the regular season.

The RoadRunners, who will host this year's Robertson Cup Championship Tournament, forged a 43-12-3 record during the regular season, good for 89 points - three more than the St. Louis Bandits.
"This organization has endured a lot in our seven seasons, and each year we work to improve, both on and off the ice," said RoadRunners head coach Scott Langer. "What these players achieved on the ice mirrors the growth and successes we've enjoyed off it as well.

"I'm very proud of how these players have come together and found ways to battle through injuries and other adversities. We've created a culture here of family, and this group is as united and focused as any group we've had."

View the final regular-season standings here.

Motor City Metal Jackets forward Cody Wydo won the league's scoring title. The 20-year-old from Wyandotte, Mich., racked up 91 points on a league-leading 40 goals in 58 games.

Wydo's 51 assists were tied for the most in the league with Alexandria Blizzard forward Nardo Nagtzaam, a Mercyhurst College recruit.

Topeka forward Brian Christie, a Merrimack College recruit, and Fairbanks Ice Dogs forward Gabe Levin finished tied with an NAHL-best plus-38 rating.

View the final scoring leaders here.

St. Louis goaltender Tom Comunale finished with the league's lowest goals-against average (1.75) in 25 appearances, while Michigan Warriors netminder Robert Tadazak, an Army recruit, fashioned a league-high .944 save percentage in 45 appearances.

Tadazak's 27 wins were also tops among NAHL netminders, as were his nine shutouts.

View the final goaltending leaders here.

The Wenatchee Wild led the league in regular-season attendance, totaling 96,838 in 29 home games while averaging 3,339 fans a game.

View the final attendance totals here.

The schedule for eight, first-round, best-of-five Robertson Cup Playoffs series will be announced on Monday, March 28.