NAHL coaches meetings set to go in Dallas
June 21, 2018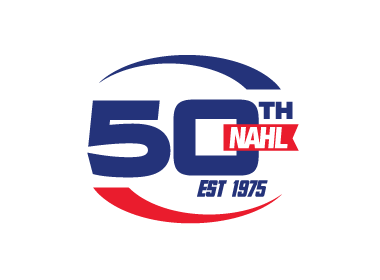 The North American Hockey League (NAHL) will host its summer head coaches meetings in Dallas, Texas this week on June 21-22.
This year will feature a different set-up than in years past as the summer meetings are being held in June rather than August. That is because the meetings will be centered around the 2018 NHL Draft, which is being held in Dallas on June 22-23 and will be hosted by the Dallas Stars.
The meetings are held prior to the start of the regular season and are designed to bring all 24 of the league's head coaches together to discuss league matters and bring up everyone up to speed and rules, player safety initiatives, partnerships, protocol and procedures.
As part of the meetings, all the NAHL coaches will attend the NHL Coaches' Association Global Coaches' Clinic, which is held annually by the NHL Coaches' Association in conjunction with the NHL Draft. It has been an amazing opportunity for NHL coaches to give back to the community by sharing their knowledge and expertise. The event provides education to more than 400 youth, amateur, junior, college and professional coaches through a variety of presentations and small-group sessions conducted by NHL coaches.
The clinic aims to educate coaches on the strategies and techniques used at the highest level of hockey and provide specific information relevant for every age group and level of play, ensuring that every attending coach receives instruction that is beneficial to his players' development.
"This year provided us the unique opportunity to hold our summer coaches meetings in cooperation with the NHL Draft and the NHL Coaches' Association Global Coaches' Clinic, which are both taking place very close to the NAHL offices," said NAHL Commissioner and President Mark Frankenfeld. "This is a great chance for our coaches to not only be a part of the NHL Draft experience, which we hope features the selection of several NAHL players, but they also gain some invaluable insight and experience from NHL coaches during the clinic."
"These meetings provide every one in attendance with a forum to discuss how to make our league better and most importantly, to ensure we are doing everything in our power to provide a great experience for our players and help them develop and advance. One of the main reasons for the rise in commitments each season, along with our continued mission of being the League of Opportunity, is the tireless work our NAHL coaches do on a daily basis and the knowledge they possess," continued Frankenfeld.
The event is one of two times a year that the league's head coaches get together for meetings, with the other coming at the NAHL Top Prospects Tournament in February of 2019.
The meetings will include presentations from NAHL staff and will discuss several topics including player safety, officiating, rules and regulations, game night procedures, marketing, communications, social media, partnerships, player advancement, and hockey operations.