NAPHL releases application for 2011-12 season
March 2, 2011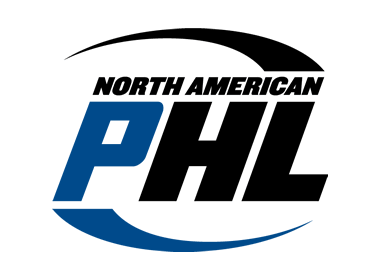 The North American Prospects Hockey League (PHL) has announced that it is accepting applications for membership for the 2011-12 season.
The completed application must be returned by Tuesday, March 15, and the participating teams for the 2011-12 season will be announced on Friday, April 1.
All clubs that participated during the 2010-11 season must apply for entry for next season.
The PHL, which will begin its third season in 2011-12, has already established itself as the premier Midget and Bantam league in North America. With junior, college and professional scouting presence at all of its
events, coupled with a first-class organizational staff, the PHL offers unparalleled exposure and opportunity for every participating program.
In its first two seasons, the PHL, which also announced the launch of its new logo, has already successfully developed and promoted over 100 student-athletes to various junior programs across North America with six earning scholarships to NCAA Division I programs.
All USA Hockey-sanctioned PHL events - six Midget Major (18U), five Midget Minor (16U) and four Bantam (14U) - deliver a four-to-five-game guarantee with game statistics powered in real time by Pointstreak, which integrates Web streaming and Flash replay. Pointstreak will also custom design and present to each member club a complete operational Web site on the NAPHL.com Network. Video of games will also be broadcast live over the Internet via FASTHockey through the league's official Web site, NAPHL.com. All member clubs will also receive a license for Steva, a computer based, state-of-the-art game video editing program.
The North American Hockey League (NAHL) office, which oversees, operates and manages the PHL, guarantees a scouting presence from each of its 27 teams to be in attendance at PHL events and uses an exclusive tendering system for PHL players only.
The NAHL, which hosts a PHL Top Prospects Tournament at its Robertson Cup Championship Tournament, also uses its extensive marketing and media reach to promote the PHL, its programs and players through the league's official Web site, NAHL.com, equipment supplier programs and award sponsors.
The PHL holds league meetings in conjunction with NAHL and USA Hockey meetings and works to support USA Hockey and its mission. The PHL and its members also adhere to all of USA Hockey's standards, including its procedures regarding properly rostered players and programs in good standing.
Additionally, the PHL shares a partnership with USA Hockey's Officiating Education Program, which helps develop and educate on-ice officials using PHL games and events as their training ground.