Chill edge Magicians on Thursday night
February 16, 2018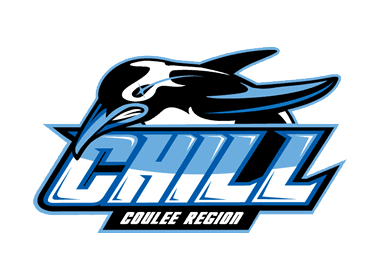 MN Magicians 3 @ Coulee Region Chill 4 – Coulee Region Chill and NAHL Top Prospects forward Nick Bowman had two goals and an assist to lead his team to a 4-3 home win over the visiting Magicians in the lone NAHL game on Thursday night.
After the game got off to a slow start with a scoreless 1st period, things heated up in the 2nd period as the Chill scored three goals and the Magicians scored twice. Bowman scored his 17th goal of the season to make it 1-0, but that was quickly answered by Magicians forward Valetino Passarelli. The Chill had the answer to make it 2-1 as Matt Hines scored his 5th goal of the season. But once again, the Magicians would answer as Brendan Skarda scored his 12th goal of the year. Before the period was done, the Chill would regain the one goal edge as Grant Reichenbacher netted his first career NAHL goal to make it 3-2.
In the 3rd period, the Magicians would tie the game for the third time as Bram Scheerer scored his 9th goal of the season to make it 3-3. However, less than two minutes later, it was Bowman scoring again for his 18th goal of the season, which would turn out to be the game-winner.
Chill goalie Emil Zetterquist made 27 saves in the win, while Magicians goalie Conor Kiaers made 28 saves in the loss.