NAHL announces formation of new NAHL Prep league
December 19, 2017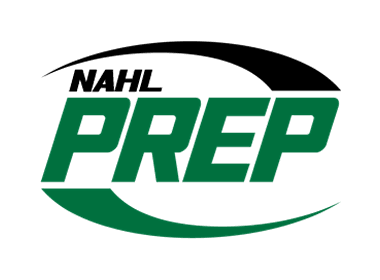 The North American Hockey League (NAHL) has announced that it has added the new NAHL Prep league for the 2018-19 season. NAHL Prep will join the long line of successful leagues and properties under the NAHL umbrella, which includes the NAPHL, NA3HL, Combines, and Future Prospects Tournaments.
NAHL Prep will be a premier training ground for the development and exposure of High School, Prep, and Academy teams throughout North America. NAHL Prep will target and accept academic based prep schools teams that are looking for a competition and recruiting platform to advance their players and programs. NAHL Prep teams will compete in three high-profile showcases strategically timed to maximize scouting exposure and minimize days missed from school. Each event will also be in cooperation and partnership with events that feature teams from other leagues under the NAHL umbrella.
"With the growth of high school, prep, and academy hockey teams in North America, the creation of the NAHL Prep league became another avenue for us to provide players with an opportunity for exposure," said NAHL Commissioner and President Mark Frankenfeld. "We have had some great success and feedback from high school, prep, and academy teams who have participated in our Future Prospects Tournaments, so the need for a full-time league with all the valuable benefits associated with it was a necessity."
NAHL Prep is driven by the NAHL and operated by the NAHL professional staff in order to serve the most valuable asset to hockey, the players. The intent and goal is to provide the aspiring hockey player an opportunity while participating in the NAHL Prep to take part in a one-of-a-kind experience that is designed to maximize exposure at grand-scale events. All games will be broadcast live on HockeyTV and league statistics will be tracked through LeagueStat. An official NAHL Prep league website and social media outlets are also in development.
One of the big advantages of playing in the NAHL Prep is the exclusive NAHL Central Scouting system. It is one of the big reasons that the other family of leagues is advancing more and more players on to the NAHL than ever before are the direct benefits associated being directly involved with one another, which includes NAHL Central Scouting. NAHL Central Scouting will be dedicated to finding NAHL Prep hockey players, evaluating them in a true unbiased manner and then organizing and providing that information to NAHL teams. No other league in the United States has a system like it, where its primary mission is the advancement of players.
Additional benefits for NAHL Prep member teams include access to discounted pricing on equipment and an exclusive educational seminar covering Junior Hockey and the NAHL along with NCAA eligibility.