Mudbugs, Generals pick up wins on Sunday
December 17, 2017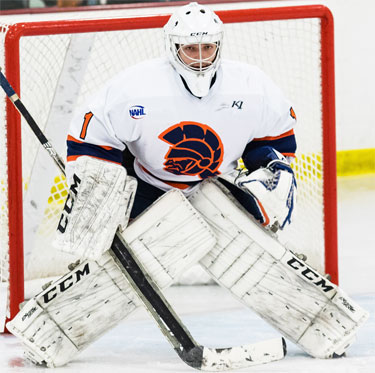 Amarillo 2 @ Shreveport 5
– The Shreveport Mudbugs completed a weekend home sweep of the Bulls thanks to a 5-2 win on Sunday. The Mudbugs were propelled by three goals in the 3rd period to break open the game. After a scoreless 1st period, each team scored twice in the 2nd period as Alex Borowiec and Marcus Chorney scored the Bulls, while Cole Quisenberry and Cameron Cook answered back for the Mudbugs. In the 3rd period, the Mudbugs gained control when Zachary Faremouth scored the eventual game-winner just over four minutes into the final frame, which was then followed by goals from Roberts Baranovskis and Jordan Fader. Shreveport goalie James Durham finished with 11 saves in the win, while Bulls goalie Alexei Mansanko finished with 21 saves in the loss.
Boxscore
New Jersey 2 @ Northeast 6
– A fast start propelled the Generals to a 6-2 win and weekend split with the New Jersey Titans on Sunday. Brendan White scored twice and Marko Sturma made 40 saves to lead the Generals to the win. The Generals jumped out to a 3-0 lead courtesy of two goals in the 1st period, both from White. Matthew Wiesner scored for the Generals early in the 2nd period to make a 3-0 game. New Jersey responded with a goal later in the period from Wade Novak to make it 3-1, but the Generals had an answer as Matt Demelis scored on the power play to make it 4-1 at the end of two periods. In the 3rd period, the Titans cut into the lead to make it 4-2 as Matthew Cameron scored early in the frame, but two more Generals goals from Colin McCabe and Justin Jallen put the game on ice. Brandon Perrone took the loss in goal for the Titans, making 30 saves.
Boxscore