November 17, 2017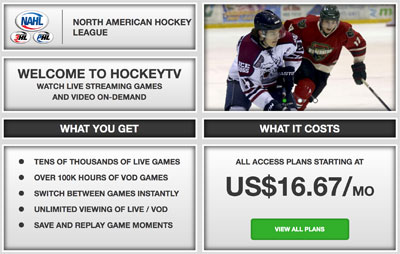 Fresh off another great week of NCAA Division I commitments and another solid presence on the latest NHL Central Scouting Players to Watch list, the NAHL gets back to action this weekend with 21 games.
In the Central Division, the Alaskan swing continues for both Bismarck and Minot. The Bobcats are just two points out of the top spot and are in Kenai River for a series, while Minot is in Fairbanks for two games against the Ice Dogs. The 1st place Aberdeen Wings put their four-game winning streak on the line with an out-of-division home series against the Minnesota Magicians. The Brooking Blizzard look to snap their four-game losing skid as they host the 1st place Janesville Jets from the Midwest Division. The only intra-divisional series features a home-and-home between the Minnesota Wilderness and the Austin Bruins.
It is a race for 1st place in the East Division this weekend as the top three teams are in action, all just separated by a single point. The 1st place Wilkes-Barre/Scranton Knights, who have a one-point lead over both Philadelphia and Northeast, will host the Johnstown Tomahawks. As that is taking place, the Northeast Generals will be hosting the Philadelphia Rebels as both teams are sitting in a tie for 2nd place in the division. New Jersey is idle the rest of the week.
In the Midwest Division, there is just one intra-divisional series as the Coulee Region Chill are in Springfield for a pair of games against the Jr. Blues. All the other series are match-ups with teams in the Central Division. The Brown Bears host Bismarck, while Fairbanks hosts Minot. Division-leading Janesville is in Brookings for a weekend set against the Blizzard and the 2nd place Magicians are in Aberdeen to take on the Central Division-leading Wings.
In the South Division, all six teams are in action. The 1st place Lone Star Brahmas put their three-game winning streak on the line with a road series in Corpus Christi against the red-hot IceRays, who have won four straight games. In 2nd place and just a point behind Lone Star sits Shreveport, who is back home to host the Odessa Jackalopes. The final series features Topeka on the road in Amarillo to face the 3rd place Bulls.
Friday, November 17th
Johnstown at Wilkes-Barre/Scranton - 3:00 PM EST
Topeka at Amarillo - 7:05 PM CST
Janesville at Brookings - 7:05 PM CST
Lone Star at Corpus Christi - 7:05 PM CST
Austin at MN Wilderness - 7:05 PM CST
Coulee Region at Springfield - 7:05 PM CST
Odessa at Shreveport - 7:11 PM CST
MN Magicians at Aberdeen - 7:15 PM CST
Minot at Fairbanks - 7:30 PM AKST
Bismarck at Kenai River - 7:30 PM AKST
Saturday, November 18th
Johnstown at Wilkes-Barre/Scranton - 2:30 PM EST
Philadelphia at Northeast - 5:30 PM EST
Coulee Region at Springfield - 6:05 PM CST
Topeka at Amarillo - 7:05 PM CST
MN Wilderness at Austin - 7:05 PM CST
Janesville at Brookings - 7:05 PM CST
Lone Star at Corpus Christi - 7:05 PM CST
Odessa at Shreveport - 7:11 PM CST
MN Magicians at Aberdeen - 7:15 PM CST
Minot at Fairbanks - 7:30 PM AKST
Bismarck at Kenai River - 7:30 PM AKST
Sunday, November 19th
Philadelphia at Northeast - 3:30 PM EST