Magicians edge Chill in shootout on Thursday, 3-2
November 10, 2017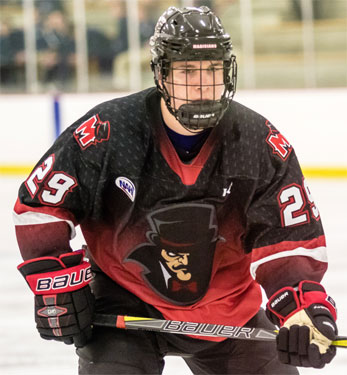 MN Magicians 3 @ Coulee Region Chill 2 (SO) – The Minnesota Magicians snapped the Coulee Region Chill's three-game winning streak on Thursday night with a 3-2 shootout win in La Crosse, Wisconsin.
The game was very even throughout with both teams having quality chances and solid goaltending. The Chill snagged the early 1-0 lead with a 1st period goal from Kevin Bryant, which was his first of the season.
After a scoreless 2nd period, the Magicians struck for two goals within a :27 second span early in the 3rd period to take a 2-1 lead. Kyler Grundy scored his 6th goal of the season as he tipped home a shot on the power play. Seconds later, the Magicians took their first lead of the game as Jarrett Lee streak in from the left circle and fired a shot over the glove of Chill goalie Emil Zetterquist for a 2-1 lead. The Chill were able to tie the game later in the period as Tomas Vochozka wristed a shot from the point that was redirected past Magicians goalie George McBey. After a scoreless overtime, the Magicians would net the only goal in the shootout as Matthew Stanton scored the lone goal to earn the extra point.
McBey picked up the win in goal for Minnesota, making 39 saves, while Zetterquist made 34 saves in the shootout loss. Boxscore