Rebels to play March 10th game at Wells Fargo Center
November 9, 2017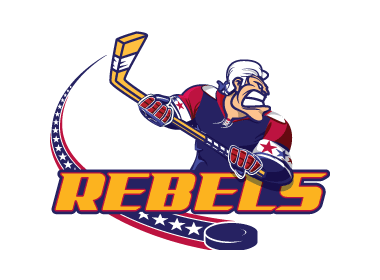 The Philadelphia Rebels of the North American Hockey League (NAHL) have announced that their Saturday, March 10, 2018 game against the Wilkes-Barre/Scranton Knights now will be played at the Wells Fargo Center, home of the National Hockey League's Philadelphia Flyers.
"This is a great opportunity for our team and the NAHL" stated Rebels owner Ken Dennis. "We have an excellent relationship with the Flyers and Wells Fargo Center, and this is another opportunity they are providing us to help grow hockey in the area. We will be of the few teams in NAHL history to play a regular season game in the venue of a NHL team," concluded Dennis.
In addition to the location change for the game, the start time will change as well. Originally scheduled for a 7:35pm faceoff, the game now will start at 7:05pm.
The Flyers will be playing a matinee game that day when the Winnipeg Jets visit for a 1:00pm faceoff.
More details will be announced shortly.