Magicians defenseman Von Steinbergs makes NCAA commitment
May 31, 2017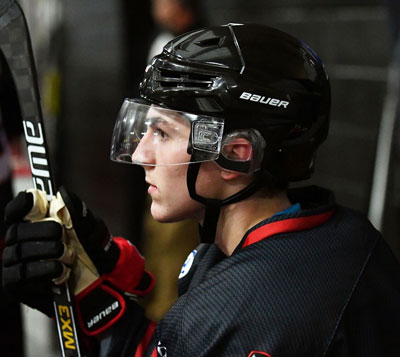 The Minnesota Magicians, proud members of the North American Hockey League (NAHL), are excited to announce that defenseman Pieter von Steinbergs has committed to play NCAA Division III hockey at Amherst College of the New England Small College Athletic Conference (NESCAC).
Von Steinbergs, 20, is a native of Minnetonka, Minnesota who played three years of varsity hockey patrolling the blue line for Minnetonka High School prior to starting his junior hockey career.
Following high school, Von Steinbergs (5'10/160) joined the Bismarck Bobcats (NAHL) where he became a NAHL All-Central Division Rookie Team selection after registering 13 points in 49 games played during the 2015-16 season.
He began the 2016-17 season with Bismarck as well, playing five games before being acquired by the Magicians. His tenure with the Magicians included 48 games played through the regular season and playoffs, where he put up 16 points on 5 goals and 11 assists.
He was also selected to and played in the 2017 NAHL Top Prospects Tournament for the Midwest Division team.
Speaking about von Steinbergs's commitment, Magicians Vice President Kevin Ingvalson said, "Pieter's ability to move the puck and produce points at key moments was integral to our success this season. We will miss him on the blue line next year, but we certainly look forward to watching him progress at Amherst for the next four years and wish him all the best as he moves on to the next step of his career."