March 24, 2017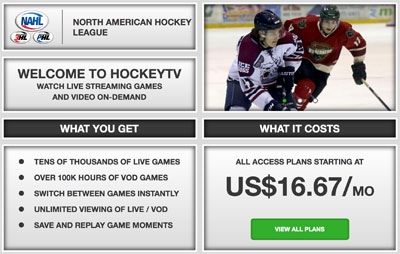 Just three weekends remain in the 2016-17 NAHL regular season and the playoff picture is starting to become clear.
As a reminder, the top four teams in each of the NAHL's four divisions qualify for the 2017 Robertson Cup Playoffs.
Nine of the 16 spots have been claimed to date and two of the four regular season division champions have been crowned.
In the Central Division, Minot has clinched a playoff spot and is just one win away from winning the division. The Minotauros have just one game this weekend on Saturday in Brookings. The Blizzard, who lost on Thursday to Aberdeen, are now in a tie for 3rd place in the division with the Wings, both with 59 points. The Blizzard will try and get revenge on the Wings on Friday in Brookings, then host Minot on Saturday. The team in the hot seat is the Bismarck Bobcats, who face almost a must-win situation with two road games against the 2nd place Wilderness this weekend.
In East Division, the Aston Rebels need just a couple more wins to claim the division as they take to the road this weekend to face the Northeast Generals. The other East series has New Jersey at Johnstown for a pair of games in a match-up of likely 1st round playoff opponents.
In the Midwest Division, it is also getting close to must-win time for the Springfield Jr. Blues, who are six points out of the final playoff spot with seven games to play. They will host the Minnesota Magicians, who are in 2nd place, four points ahead of Fairbanks.
In the South Division, Corpus Christi and Lone Star wrap-up their two-game series on Friday. Despite a shootout loss on Thursday to Lone Star, the IceRays clinched a playoff spot in the South. The 2nd place Shreveport Mudbugs are in Wichita Falls, as the Wildcats are looking for just a single point to claim the final playoff spot in the South Division. The other series features Odessa in Amarillo for two more games.
Outside of the divisions, the Austin Bruins, who have officially been eliminated from the playoff picture in the Central, will have a home-and-home series against Coulee Region. The Chill have won seven in a row and hold a six point lead for the 4th and final playoff spot in the Midwest. The other series features Topeka at Fairbanks and Wilkes-Barre/Scranton at Kenai River.
Friday, March 24th
Aston at Northeast - 7:00 PM EDT
New Jersey at Johnstown - 7:30 PM EDT
Austin at Coulee Region - 7:00 PM CDT
Odessa at Amarillo - 7:05 PM CDT
Aberdeen at Brookings - 7:05 PM CDT
Lone Star at Corpus Christi - 7:05 PM CDT
Bismarck at MN Wilderness - 7:05 PM CDT
MN Magicians at Springfield - 7:05 PM CDT
Shreveport at Wichita Falls - 7:05 PM CDT
Topeka at Fairbanks - 7:30 PM AKDT
Wilkes-Barre/Scranton at Kenai River - 7:30 PM AKDT
Saturday, March 25th
New Jersey at Johnstown - 7:00 PM EDT
Aston at Northeast - 7:00 PM EDT
MN Magicians at Springfield - 6:05 PM CDT
Odessa at Amarillo - 7:05 PM CDT
Coulee Region at Austin - 7:05 PM CDT
Minot at Brookings - 7:05 PM CDT
Bismarck at MN Wilderness - 7:05 PM CDT
Shreveport at Wichita Falls - 7:05 PM CDT
Topeka at Fairbanks - 7:30 PM AKDT
Wilkes-Barre/Scranton at Kenai River - 7:30 PM AKDT