January 13, 2017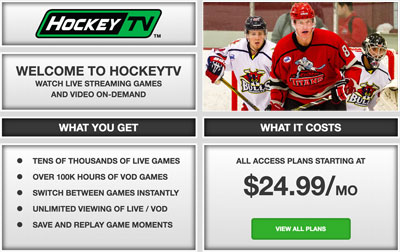 An exciting weekend of hockey highlights the NAHL schedule this weekend as 19 games are on the schedule from Friday through Sunday. The schedule this weekend contains several out-of-division series as team's cross over to face one another.
Just three weeks remain until the USA Hockey trading deadline and the standings freeze for the NAHL Top Prospects Tournament. The 2017 NAHL Top Prospects Tournament takes from on February 27-28, 2017 at USA Hockey Arena in Plymouth, Michigan.
All four division leaders, Minot, Aston, Janesville and Lone Star, are in action this weekend and have separated themselves a little from the pack thanks to some recent good play and wins.
In the Central Division, Minot and Bismarck complete a three-game series with a game in Bismarck and a game in Minot. Bismarck won the first contest on Thursday, 4-3. In the other series, the Minnesota Wilderness are in Aberdeen for a pair of games.
In the East Division, the Northeast Generals take to the road for a pair of games in New Jersey against the Titans.
In the Midwest Division, all the teams are playing out-of-division series, while the Springfield Jr. Blues are idle.
In the South Division, the red-hot Shreveport Mudbugs host Topeka for two more games. Shreveport extended their winning streak for four in a row with a 3-1 win on Thursday over the RoadRunners. The 1st place Lone Star Brahmas host Odessa for a pair of games and Amarillo is in Corpus Christi for one more game on Friday, after the IceRays had won a 4-3 game in a shootout on Thursday. Wichita Falls is idle.
Out of the divisions, Kenai River is in Aston for a pair of games. Aston goalie Mareks Mitens is just one shutout away from tying the single-season NAHL record of 10. Fairbanks tries to snap their losing skid with a pair of games in Wilkes-Barre/Scranton against the Knights. In other action, the 1st place Janesville Jets are in Brookings for a pair of games against the Blizzard and Coulee Region is in Austin on Saturday.
Friday, January 13th
Kenai River at Aston - 7:00 PM EST
Janesville at Brookings - 7:05 PM CST
Amarillo at Corpus Christi - 7:05 PM CST
Topeka at Shreveport - 7:11 PM CST
MN Wilderness at Aberdeen - 7:15 PM CST
Minot at Bismarck - 7:15 PM CST
Austin at MN Magicians - 7:15 PM CST
Odessa at Lone Star - 7:30 PM CST
Saturday, January 14th
Bismarck at Minot - 5:00 PM CST
Kenai River at Aston - 7:00 PM EST
Northeast at New Jersey - 7:30 PM EST
Fairbanks at Wilkes-Barre/Scranton - 7:30 PM EST
Coulee Region at Austin - 7:05 PM CST
Janesville at Brookings - 7:05 PM CST
Topeka at Shreveport - 7:11 PM CST
MN Wilderness at Aberdeen - 7:15 PM CST
Odessa at Lone Star - 7:30 PM CST
Sunday, January 15th
Fairbanks at Wilkes-Barre/Scranton - 12:30 PM EST
Northeast at New Jersey - 4:00 PM EST