January 6, 2017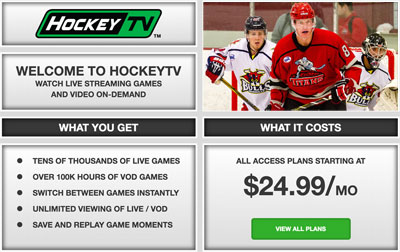 The NAHL gets back to a full schedule this weekend with the first full slate of games for 2017.
In just one month and couple of important dates take place that will affect all teams. The first is the February 5th cut off date to determine the number of spots and coaches for the 2017 NAHL Top Prospects Tournament. The second is the USA Hockey Trade deadline, which takes place on February 6th.
Several teams enter the weekend on winning streaks and all four division leaders are in action this weekend.
In the Central Division, all six teams are in action. The Minnesota Wilderness take to the road twice as they play in Minot on Friday and Bismarck on Saturday. The Austin Bruins are also on the road two times, in Brookings on Friday and Aberdeen on Saturday. The Wings begin their weekend slate of games with a home game against Bismarck on Friday.
In the East Division, the Northeast Generals will look for their first win of the season with their newly appointed coaching staff as they host the Wilkes-Barre/Scranton Knights for three games. The 1st place Aston Rebels host Fairbanks for two games and Johnstown puts their winning streak on the line with a trio of games against Kenai River. New Jersey is idle.
In the Midwest Division, both Alaska teams are out East, while Janesville hosts Coulee Region for a pair of home games and Springfield travels to Minnesota to battle the Magicians.
Finally in the South Division, Shreveport takes to the road for three games including two in Wichita Falls on Friday and Saturday and one in Amarillo on Sunday. Conversely, Amarillo is home for three games including two against Odessa on Friday and Saturday and one against Shreveport on Sunday. In the final series, division-leading Lone Star is in Topeka for a pair of games.
Friday, January 6th
Fairbanks at Aston - 7:00 PM EST
Wilkes-Barre/Scranton at Northeast - 7:00 PM EST
Kenai River at Johnstown - 7:30 PM EST
Coulee Region at Janesville - 7:00 PM CST
Odessa at Amarillo - 7:05 PM CST
Austin at Brookings - 7:05 PM CST
Lone Star at Topeka - 7:05 PM CST
Shreveport at Wichita Falls - 7:05 PM CST
Bismarck at Aberdeen - 7:15 PM CST
MN Wilderness at Minot - 7:35 PM CST
Saturday, January 7th
Fairbanks at Aston - 7:00 PM EST
Kenai River at Johnstown - 7:00 PM EST
Wilkes-Barre/Scranton at Northeast - 7:30 PM EST
Coulee Region at Janesville - 7:00 PM CST
Springfield at MN Magicians - 7:00 PM CST
Odessa at Amarillo - 7:05 PM CST
Lone Star at Topeka - 7:05 PM CST
Shreveport at Wichita Falls - 7:05 PM CST
Austin at Aberdeen - 7:15 PM CST
MN Wilderness at Bismarck - 7:15 PM CST
Sunday, January 8th
Kenai River at Johnstown - 3:00 PM EST
Wilkes-Barre/Scranton at Northeast - 4:30 PM EST
Springfield at MN Magicians - 6:00 PM CST
Shreveport at Amarillo - 7:05 PM CST