December 30, 2016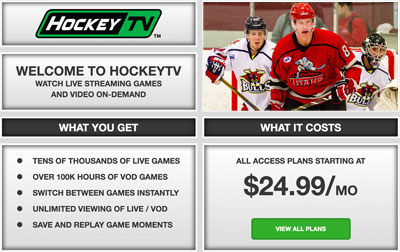 After a week off for the holiday and Christmas break, the NAHL gets back into the swing of things with an abbreviated, but entertaining schedule for New Year's weekend.
More than half the teams are at the midway point in their schedule and just over a month remains until the roster and standings freeze for Top Prospects, as well as, the USA Hockey trade deadline.
Action began early this week with Corpus Christi and Shreveport already completing a two-game series, which began on Wednesday that saw the IceRays complete a weekend home sweep.
In the Central Division this weekend, Minot and Bismarck face one another in a three-game series. Minot took the first game on Thursday night, 4-1. Friday's game is set for Minot again and then Saturday will be in Bismarck on New Year's Eve. The other series feature the Minnesota Wilderness and Austin Bruins tangling in a home-and-home series, as well as, Brookings and Aberdeen also engaging in a home-and-home set.
In the East, three times are idle as Aston, New Jersey and Northeast don't return to action until next weekend. Meanwhile, Johnstown puts their six-game winning streak on the line as they prepare to host Fairbanks, while Wilkes-Barre/Scranton will host Kenai River.
There is just one series in the Midwest Division, as the battle for Wisconsin resumes with the Janesville Jets and the Coulee Region Chill playing in and home-and-home series. The Minnesota Magicians and Springfield Jr. Blues are idle.
In the South, Amarillo and Odessa play two more times during the weekend. The Bulls picked up their third straight win with a 5-3 triumph in Odessa on Thursday. Wichita Falls will take to the road for three games in Topeka on Friday, Saturday and Sunday, and Lone Star and Shreveport will engage in one game on New Year's Eve in Shreveport.
Friday, December 30th
Fairbanks at Johnstown - 7:30 PM EST
Kenai River at Wilkes-Barre/Scranton - 7:30 PM EST
Janesville at Coulee Region - 7:00 PM CST
Aberdeen at Brookings - 7:05 PM CST
Austin at MN Wilderness - 7:05 PM CST
Amarillo at Odessa - 7:05 PM CST
Wichita Falls at Topeka - 7:05 PM CST
Bismarck at Minot - 7:35 PM CST
Saturday, December 31st
Kenai River at Wilkes-Barre/Scranton - 2:30 PM EST
Fairbanks at Johnstown - 6:00 PM EST
Coulee Region at Janesville - 7:00 PM CST
Odessa at Amarillo - 7:05 PM CST
MN Wilderness at Austin - 7:05 PM CST
Wichita Falls at Topeka - 7:05 PM CST
Lone Star at Shreveport - 7:11 PM CST
Brookings at Aberdeen - 7:15 PM CST
Minot at Bismarck - 7:15 PM CST
Sunday, January 1st
Wichita Falls at Topeka - 2:05 PM CST