Warriors raise money for breast cancer awareness
November 2, 2010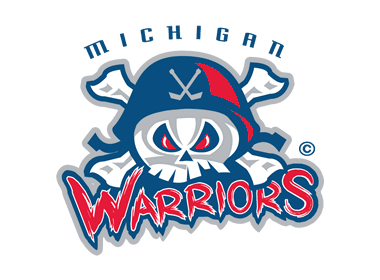 On Friday Oct. 29, the Michigan Warriors held their annual Breast Cancer Awareness game, playing host to the Motor City Metal Jackets in front of an excited crowd of 1,742 hockey fans at Perani Arena in Flint.

The Warriors won the game on the ice and then made a successful contribution off it. During the game against the Metal Jackets, the Warriors wore special pink jerseys which were later auctioned off to fans in attendance at the game. Proceeds from the auction, as well as from ticket sales from the game, will be donated to the Susan G Komen Foundation for Breast Cancer Awareness.

Also during the month of October, which is Breast Cancer Awareness month across the globe, Warriors players used pink tape on their sticks during the teams games to show support for Breast Cancer Awareness.

The Warriors partnered with the JB Austin companies, which made a $6 donation per game for each Warriors player who used pink tape on their sticks for each game in October, to help raise money and awareness to fight the battle against Breast Cancer.

"We'd like to thank all the fans who attended the game, and especially those who stayed after and attended the jersey auction, which was held on the ice after the game," said Warriors head coach and general manager Moe Mantha. "We're already making plans for next season's Breast Cancer event to be even more successful and spectacular."