October 21, 2016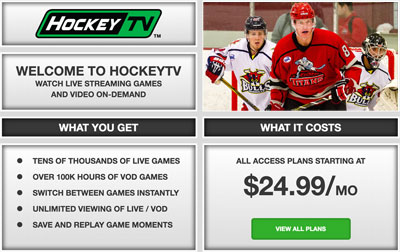 The NAHL enters another weekend with a steady flow of games spanning Friday-Sunday. Most of the match-ups this weekend will feature intra-divisional rivalries, as the league gets closer to the quarter pole.
All games can be watched this weekend live on
HockeyTV
In the Central Division, division-leading Minot is on the road twice in Brookings on Friday and Aberdeen on Saturday. Bismarck will host two home contents against Aberdeen on Friday and Brookings on Saturday. The Minnesota Wilderness host an out-of-division season against Springfield, while Austin is at Coulee Region on Saturday.
In the East Division, Johnstown completed a sweep of the Northeast Generals with a 6-3 win early Friday afternoon. This followed up a 6-2 win on Thursday. In other action, the Wilkes-Barre/Scranton Knights have a busy weekend with a road game in Aston on Friday, another road game in New Jersey on Saturday, followed by a home game against the Titans on Sunday.
In the Midwest Division, the big match-up of the weekend is the 2nd place Minnesota Magicians traveling to Janesville for a two-game set with the 1st place Jets. Springfield faces an out-of-division test in Cloquet against the Wilderness, while Coulee Region hosts Austin on Saturday. The battle of Alaska also resumes this weekend as Kenai River travels to Fairbanks for a pair of games.
In the South Division, Odessa completes a long road trip with a two-game series in Shreveport, while Topeka will take to the road for three games including two in Lone Star on Friday and Saturday and one in Shreveport on Sunday.
Friday, October 21st
Johnstown at Northeast - 1:00 PM EDT
Wilkes-Barre/Scranton at Aston - 7:00 PM EDT
MN Magicians at Janesville - 7:00 PM CDT
Minot at Brookings - 7:05 PM CDT
Springfield at MN Wilderness - 7:05 PM CDT
Odessa at Shreveport - 7:11 PM CDT
Aberdeen at Bismarck - 7:15 PM CDT
Topeka at Lone Star - 7:30 PM CDT
Kenai River at Fairbanks - 7:30 PM AKDT
Saturday, October 22nd
Wilkes-Barre/Scranton at New Jersey - 7:30 PM EDT
Austin at Coulee Region - 7:00 PM CDT
MN Magicians at Janesville - 7:00 PM CDT
Springfield at MN Wilderness - 7:05 PM CDT
Odessa at Shreveport - 7:11 PM CDT
Minot at Aberdeen - 7:15 PM CDT
Brookings at Bismarck - 7:15 PM CDT
Topeka at Lone Star - 7:30 PM CDT
Kenai River at Fairbanks - 7:30 PM AKDT
Sunday, October 23rd
New Jersey at Wilkes-Barre/Scranton - 2:00 PM EDT
Topeka at Shreveport - 2:11 PM CDT