October 14, 2016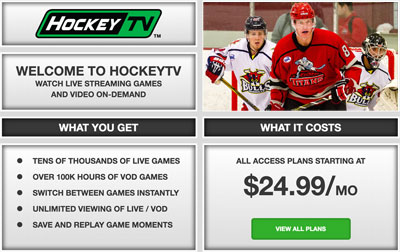 October continues to heat up with another weekend set of games as divisional rivalries take center stage this weekend in the NAHL.
The NAHL is coming off another exciting week in which 45 alumni were named to Opening Night rosters in the NHL. To date, 56 current NAHL players have made NCAA Division I commitments. Earlier this month, 12 players with NAHL ties were named to the NHL Central Scouting Players to Watch list for the 2017 NHL Draft.
All games can be watched live on
HockeyTV
Download and keep up with news and scores on the new NAHL app (
iOS, Google Play
)
In the Central Division, the Austin Bruins play their home-opening series this weekend by hosting the Bismarck Bobcats. The division-leading Minot Minotauros will host Brookings for a pair of games and Aberdeen is in Cloquet for a weekend set against the Wilderness, who also open up their home schedule this weekend.
In the East Divison, the Northeast Generals will have their hands full as they host the red-hot New Jersey Titans for a pair of games, while the Aston Rebels will visit Wilkes-Barre/Scranton for a pair of games. Johnstown has the weekend off.
Coulee Region will take to the road twice this weekend in the Midwest Division, as they play in Richfield against the Magicians on Friday and in Janesville on Saturday. Fairbanks and Kenai River both have the weekend off.
In the South Division, it will be a busy weekend for 1st place Amarillo as the host 3rd place Lone Star for a three-game set Friday-Sunday. Meanwhile, the Corpus Christi IceRays open their home schedule with a series against Odessa and Wichita Falls will host Shreveport on Saturday night.
The is just one out-of-division series this weekend as Springfield travels to Topeka for two games on Friday and Saturday.
Friday, October 14th
New Jersey at Northeast - 7:00 PM EDT
Aston at Wilkes-Barre/Scranton - 7:30 PM EDT
Lone Star at Amarillo - 7:05 PM CDT
Bismarck at Austin - 7:05 PM CDT
Odessa at Corpus Christi - 7:05 PM CDT
Aberdeen at MN Wilderness - 7:05 PM CDT
Springfield at Topeka - 7:05 PM CDT
Coulee Region at MN Magicians - 7:15 PM CDT
Brookings at Minot - 8:05 PM CDT
Saturday, October 15th
Aston at Wilkes-Barre/Scranton - 7:30 PM EDT
New Jersey at Northeast - 7:40 PM EDT
Coulee Region at Janesville - 7:00 PM CDT
Lone Star at Amarillo - 7:05 PM CDT
Bismarck at Austin - 7:05 PM CDT
Odessa at Corpus Christi - 7:05 PM CDT
Aberdeen at MN Wilderness - 7:05 PM CDT
Springfield at Topeka - 7:05 PM CDT
Shreveport at Wichita Falls - 7:05 PM CDT
Brookings at Minot - 7:35 PM CDT
Sunday, October 16th
Lone Star at Amarillo - 7:05 PM CDT