October 7, 2016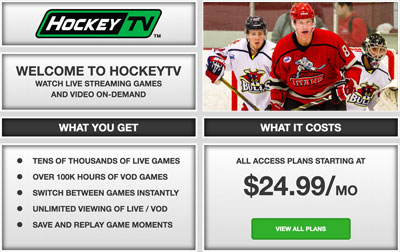 The North American Hockey League is kicking off October with some more fast-paced hockey action.
This week started with a shutout win (3-0) for the Johnstown Tomahawks at Kenai River on Wednesday. Continuing play on Thursday night, with two games on the schedule, a slim one-goal difference determined the winners. Corpus Christi won 4-3 at Topeka, and Minnesota Magicians earned a 2-1 shootout win while hosting Janesville.
The Minot Minotauros look to stay undefeated as they head on the road to face Central Division opponent, the Aberdeen Wings, and then come home to host the Bismarck Bobcats. Also in the Central Division, the Austin Bruins will visit the Brookings Blizzard and Aberdeen Wings.
In the East Divison, the Aston Rebels will visit Wilkes-Barre/Scranton on Friday, and host the Northeast Generals on Sunday. Wilkes-Barre/Scranton and Northeast face off on Saturday night.
The Midwest Division will see Janesville at MN Magicians on Friday, and a double dose of action between Coulee Region at Springfield on Friday and Saturday.
South Division play includes Odessa at Shreveport, and Amarillo at Wichita Falls on Friday. Amarillo will continue the weekend at Lone Star on Saturday, while Corpus Christi takes on Topeka.
Outside of division play, New Jersey will head to Fairbanks, while Johnstown will head to Kenai River on Friday. The Minnesota teams, the Magicians and Wilderness, will face off on Saturday.
Friday, October 7th
Aston Rebels at Wilkes-Barre/Scranton Knights - 7:30 pm EDT
Amarillo Bulls at Wichita Falls Wildcats - 7:05 pm CDT
Austin Bruins at Brookings Blizzard - 7:05 pm CDT
Corpus Christi IceRays at Topeka RoadRunners - 7:05 pm CDT
Coulee Region Chill at Springfield Jr. Blues - 7:05 pm CDT
Odessa Jackalopes at Shreveport Mudbugs - 7:11 pm CDT
Minot Minotauros at
Aberdeen Wings - 7:15 pm CDT
Janesville Jets at MN Magicians -7:15 pm CDT
Johnstown Tomahawks at Kenai River Brown Bears - 7:30 pm AKDT
New Jersey Titans at Fairbanks Ice Dogs - 7:30 pm AKDT
Saturday, October 8th
Coulee Region Chill at Springfield Jr. Blues- 6:05 pm CDT
Northeast Generals at Wilkes-Barre/Scranton Knights - 7:30 pm EDT
Corpus Christi IceRays at Topeka RoadRunners - 7:05 pm CDT
MN Wilderness at MN Magicians - 7:05 pm CDT
Odessa Jackalopes at Shreveport Mudbugs - 7:11 pm CDT
Austin Bruins at Aberdeen Wings - 7:15 pm CDT
Amarillo Bulls at Lone Star Brahmas - 7:30 pm CDT
Bismarck Bobcats at Minot Minotauros - 7:35 pm CDT
Johnstown Tomahawks at Kenai River Brown Bears - 7:30 pm AKDT
New Jersey Titans at Fairbanks Ice Dogs - 7:30 pm AKDT
Sunday, October 9th
Northeast Generals at Aston Rebels - 5:00 pm EDT