September 30, 2016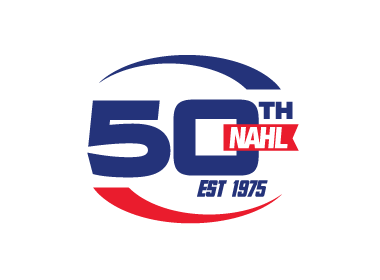 Fresh off an exciting and another record-breaking NAHL Showcase, the North American Hockey League gets back into regular season action this weekend with a full slate of action.
The weekend began in exciting fashion on Thursday night with the Shreveport Mudbugs playing their first ever NAHL game at home in front of 3,434 fans and posting a 4-2 win over the Lone Star Brahmas.
In the Central Division, the Austin Bruins travel to Bismarck to face the Bobcats, while Minot has their home-opening series against the Aberdeen Wings.
In the East Division, the Northeast Generals visit the Aston Rebels, while the Wilkes-Barre/Scranton Knights are idle.
In the Midwest Division, Coulee Region takes to the road to take on the Minnesota Magicians.
In the South Division, Lone Star and Shreveport finish their series on Friday, while Amarillo is at Topeka and Odessa is at Wichita Falls.
There is a lot of action outside of the divisions, with the Brookings Blizzard visiting the Janesville Jets, the Minnesota Wilderness are in Springfield to take on the Jr. Blues, the Johnstown Tomahawks are in Fairbanks as the Ice Dogs prepare to raise their Robertson Cup banner and New Jersey is in Kenai River for a two game set.
Friday, September 30th
Northeast at Aston - 7:00 PM EDT
Brookings at Janesville - 7:00 PM CDT
MN Wilderness at Springfield - 7:05 PM CDT
Amarillo at Topeka - 7:05 PM CDT
Lone Star at Shreveport - 7:11 PM CDT
Austin at Bismarck - 7:15 PM CDT
Coulee Region at MN Magicians - 7:15 PM CDT
Aberdeen at Minot - 7:35 PM CDT
Johnstown at Fairbanks - 7:30 PM AKDT
New Jersey at Kenai River - 7:30 PM AKDT
Saturday, October 1st
Northeast at Aston - 7:00 PM EDT
MN Wilderness at Springfield - 6:05 PM CDT
Brookings at Janesville - 7:00 PM CDT
Coulee Region at MN Magicians - 7:05 PM CDT
Amarillo at Topeka - 7:05 PM CDT
Odessa at Wichita Falls - 7:05 PM CDT
Austin at Bismarck - 7:15 PM CDT
Aberdeen at Minot - 7:35 PM CDT
Johnstown at Fairbanks - 7:30 PM AKDT
New Jersey at Kenai River - 7:30 PM AKDT
Sunday, October 2nd
Odessa at Wichita Falls - 7:05 PM CDT