Amarillo forward DiBenedetto makes NCAA commitment
May 4, 2016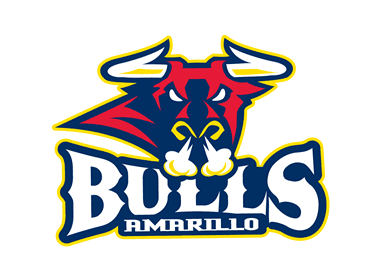 By Denis Puska, Amarillo Bulls
Whatever it takes… That's not only a saying but for Amarillo Bulls Team Captain Joey DiBenedetto that's the way he plays the game of hockey. And now DiBenedetto is taking that style of play and attitude to the next nevel.
The Amarillo Bulls, proud members of the North American Hockey League, have announced that Captain Joey DiBenedetto has committed to Curry College, NCAA Division III, ECAC Northeast for this fall. He is the fourth member fo the Amarillo Bulls 2015-16 team to make NCAA College plans.
From the beginning, I knew what type of player I wanted to be," said DiBenedetto. "When I first started playing junior hockey it was like a fight or flight mentality, someone has to do the dirty work, go down block shots, hit, penalty killing, and play in the dirty areas, I took on that role and excelled in it during my two years in Amarillo."
It was a tough season for the Anchorage, Alaska native who was in and out of the line-up due to injuries. But when he did play, DiBenedetto made a major impact to Bulls either penalty killing, blocking shots, or facing the opponent's top line. In 46 games, DiBenedetto notched three goals and added eight assists for 11 points. One of his memorable goals, was a breakaway against the Topeka RoadRunners on home ice. In the 2014-15 season, DiBenedetto was a warrior playing in 59 of the team's 60 games. He collected seven goals and picked up 17 assists for 24 points.
DiBenedetto is thrilled to be attending a prestigious school like Curry College. "At the end of the day, from the past NCAA tournament appearances they have made, I think I have made the right decision," he said. "I have always wanted to get a private education so hands down Curry College was my first choice and I'm excited that I will spend the next four years there."
The NCAA College Commitment concluded a busy week for DiBenedetto, that began by being selected as the South Division Community Service Award Winner. It's the fifth time in the last six years that the Bulls organization has been recognized by the North American Hockey League for their work in the community. "To give back to the community is big for me. That's what it is all about," he said. "I love Amarillo and the fact it took me in with open arms so felt I had to give back. Two win that award and to bring it back to Amarillo is very special for me."
Amarillo Bulls Head Coach Matt Nicholson is thrilled for DiBenedetto and his decision to head to Curry College. "Like any player that commits to our program, we are excited for the opportunity that is in front of them," he said. "Curry College is located eight miles from Boston, they have great facilities, and a solid coaching staff. At the end of the day it was Joey's decision, but one that was supported by our staff based on our knowledge of Curry and their sincere interest in him not only as a player but as a person."
Nicholson said the Bulls Captain had an immense impact ton the team both on and off the ice. "I think the cap to that was the Community Service award that he just received," he said. "The year was one of adversity not only for the Bulls organization but for Joey because he battled with so many injuries. He continued to persevere and lead by example to the best of his abilities and for that we are grateful. One word to describe Joey is selfless. Anyone who has watched him over the years recognizes that quality. Off the ice, in the community, bravery, hurling his body in front of multiple pucks. His ability to bounce back from injury, to playing a role."
As Joey DiBenedetto reflects back on his time in Amarillo, he thinks back to that original decision to come to the Texas Panhandle. "First off I was attracted to Amarillo right off the get go because of the track record that they have had," he said. "It helped me make my decision to come to Amarillo. It helped me more as a player but more importantly as a person. Through the coaches that I have had, to playing in front of the best fans in the North American Hockey League, they have all helped me to get where I am today."
"Coach Matt (Nicholson) and Coach Tony (Attanucci) have had a huge part in my development, I think the area they have helped me improve on the most is leadership and with understanding systems better. They've had a huge part in this."
Joey DiBendetto joins goaltenders Anton Martinsson (University Alaska-Fairbanks), Steve Baker (University of New England) and Joey Molinaro (Niagara University) as members of the 2015-16 Amarillo Bulls with NCAA College Commitments.