Regular season gets underway this weekend
September 9, 2010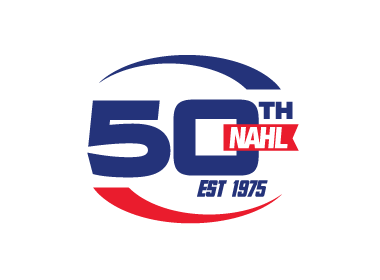 Celebrating its 35th Anniversary, the North American Hockey League (NAHL) will get its regular season underway this weekend as seven teams will play seven games to kick off the new campaign.

The Chicago Hitmen, in its inaugural season, has three games on tap: a home-and-home series with the Janesville Jets on Friday and Saturday and a home game against the Traverse City North Stars on Sunday.
"After two weeks of practice and two exhibition games, we're excited to start playing and bring Hitmen hockey to Chicago," said Hitmen head coach Steve Pronger. "It'll be a true test for these young men who finally have their chance to play in the NAHL.

"Our locker room and ownership is very excited to show the fruits of our labors this summer. For us, it all starts now: Are we on track or do we need to adjust?"

Other games on the slate this weekend include the Springfield Jr. Blues and St. Louis Bandits hooking up for a home-and-home set on Friday and Saturday. The Alaska Avalanche and Kenai River Brown Bears will do the same.

"As a team and organization, we're looking forward to our first test this weekend against Kenai River," said Avalanche head coach Brian Huebel. "They're a much-improved team and we're looking forward to two very competitive games.

"Our athletes have been preparing for nearly three weeks and are ready to compete against someone else besides themselves."

The other 19 NAHL teams will kick off their seasons at the eighth annual NAHL Showcase Tournament, sponsored by SBK Hockey, which will be held from Sept. 15-18 at the Schwan Super Rink in Blaine, Minn. All 26 teams will play four regular-season games at the event.

View the complete 2010-11 regular-season schedule here.
Watch every NAHL game this season live over the Internet through FASTHockey.