Wenatchee unveils 2010-11 roster
September 1, 2010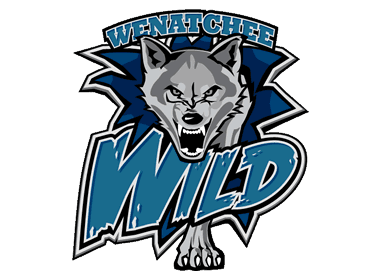 The Wenatchee Wild has announced the release of its roster for the 2010-11 season, which includes eight returners from last season's team that won the North American Hockey League (NAHL) Presidents Cup as regular-season champions.

Paul Baxter, who is entering his third season as the Wild's taskmaster, described his roster as "young, big, fast and skilled with good hockey sense," and added, "there are a lot of players on the roster who have won, know how to win and want to continue to win."

The Wild settled on its roster after 170 players took part in tryouts. Of those making the roster, seven are natives of Washington State.

"There are some really good players coming out of Washington," Baxter said. "I think it's a testament to the minor hockey associations around the state that are doing a pretty good job of developing talent."

The Wild returns four forwards from last year's squad: Michael Di Puma, Dajon Mingo, Shawn Pauly and Nathan Sliwinski.

Di Puma was the Wild's fourth leading scorer last season with 18 goals for 39 points. Mingo, who came to the Wild in a midseason trade with the Kenai River Brown Bears, scored 13 goals for 33 points in 34 games with the Wild. On the year, Mingo notched 21 goals (52 points). Pauly scored 17 goals for 36 points last season while Sliwinski tallied 13 goals (32 points).

Chris Rumble and Eric Johnson are the Wild's only returning blueliners from 2009-10. At plus-24, Rumble owned the team's second-best plus-minus rating a season ago and chipped in on the offensive side to the tune of three goals and 16 assists (19 points). Johnson recorded seven points and was a plus-7 in 29 games last season.

Though this year's defensemen will be young, Baxter is encouraged by what he's seen from the group so far.

"They have a lot of potential," Baxter said of his new blueliners. "They have good size; bigger than last year. They have very good stick skills, they see the ice very well and we have some guys who are pretty physical."

In goal, the Wild will welcome back Brandon Jaeger and Brendan Jensen. Last season, Jaeger's 22 wins tied him for third most in the league, and his 1.83 goals-against average and .928 save percentage were the best in the NAHL. He was named the NAHL Goaltender of the Year for his efforts.

Jensen went 10-3-2 last season and owned a goals-against average of 2.09 and a save percentage of .917.