RoadRunners make coaching, management change
January 7, 2016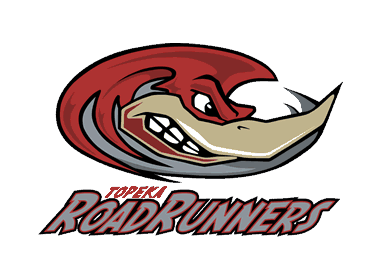 The Topeka RoadRunners of the NAHL have announced that Head Coach and General Manager Scott Langer has been relieved of his duties effective immediately. During his tenure with the RoadRunners, Langer led the team to three South Division Championship titles and has helped place more than 100 student-athletes in NCAA Division I and Division III colleges.
Team Managing Member Don Stone, had the following comments: "There is no doubt that Coach Langer has had success both on the ice and with player advancement for many years. However, as the Head Coach and General Manager of a premier Tier II NAHL team, his responsibilities involve more than just coaching. He was responsible for making managerial decisions that are in the best interest of the team and Organization, based upon the RoadRunners operating principles and values consistent with our mission statement. Over the past year, Coach Langer has made decisions that I feel have not been in the best interest of the Organization long term, nor have they been consistent with the direction I want for our Organization. Obviously these decisions have created tension and conflict between Coach Langer and the Organization. The Organization has worked very hard over the past several months to try to identify and resolve these issues with Coach Langer, to no avail. It has been a very difficult decision, but one that I feel has become necessary in the best interest of the players and the Organization as a whole. My commitment to the players, the Topeka Community, and the Organization has not changed. I will seek a Head Coach and General Manager that will bring the level of quality hockey that Topeka is accustomed to, but has a willingness to work with ownership. I am dedicated to our players to help them achieve their goals both on and off the ice, and help them become community minded citizens."
Effective immediately, Joe Clark will serve as Interim General Manager and Josh Kamrass will serve as Interim Head Coach.