Brown Bears' Musselman commits to Air Force
May 12, 2010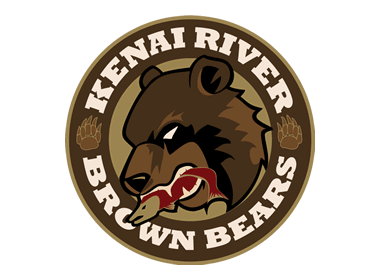 The Kenai River Brown Bears have announced that defenseman Jake Musselman has committed to the Air Force Academy (Atlantic Hockey) for next season.

Musselman, a 20-year-old from Littleton, Colo., tallied a goal and nine assists in 36 regular-season games this past season.

"Jake has always shown exceptional skating ability," said Brown Bears head coach Oliver David. "His ultra-competitiveness, coupled with his puck retrieval skills, is second to none and he'll have the opportunity to play hockey for a premier program in Air Force because of those attributes."

Musselman is the 13th player to skate in the NAHL in 2009-10 to commit to Air Force.

"It's a great time for us at Kenai River," added David. "We're extremely proud to have had Jake play for our club and leave our community on such a high note."

A number of 20-year-old Brown Bears have also made commitments to Division III programs: forward Brad Fusaro (St. Mary's University, MIAC); defenseman Braden Kinnebrew (Castelton State College, ECAC East); goaltender Mike Martin (St. Norbert College, NCHA); and forward Ryan Townsend (Gustavus Adolphus College, MIAC).
View the complete NAHL College List here.