Watch Now: New feature, NAHL Top 10 Plays of the Week
October 8, 2015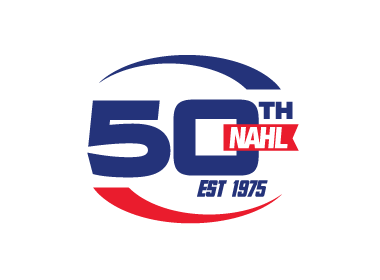 The North American Hockey League is pleased to debut their new format for the weekly Plays of the Week segment.
It is called, The NAHL Top 10 Plays of the Week
With so many clips and plays coming in, the league decided to feature the best plays in a top 10 format.
Clips and plays that are considered have to be nominated by NAHL member teams.
But, here is the best part!
We also let you the fans of the NAHL chime in as well
. If you would like to nominate a goal, save or any other play for the Top 10 Plays of the Week, all you have to do is
send us an email
. Simply tell us which play you think should be considered, the team, the player and we will give it a look. It is that easy!
With that said, it is time to take a look at this week's Top 10 Plays. It includes some players first career NAHL goals, some nice saves and some great tic-tac-toe plays. Enjoy!
This week's Top 10
10. #20 Dominic Lutz, F, Topeka RoadRunners
9. #24 Christian Canavati, D, Brookings Blizzard
8. #6 Jared Brandt, D, Minot Minotauros
7. #19 Nathan Bryer, F, Corpus Christi IceRays
6. #19 Max Reisinger, F, Wichita Falls Wildcats
5. #22 Cam Strong, F, Topeka Roadrunners
4. #30 Dryden McKay, G, Corpus Christi IceRays
3. #28 Sam Fuss, D, Minot Minotauros
2. #10 Ricco Ratajczyk, F, Minnesota Magicians
1. #88 Ryan Cusin, F, Corpus Christie IceRays