New Jersey names Rich McKenna as head coach
June 17, 2015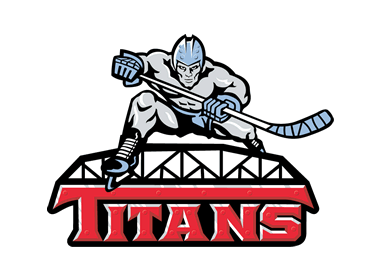 By Deirdre A. Lopian
The New Jersey Titans of the North American Hockey League (NAHL) named Rich McKenna as the team's head coach for the inaugural 2015 - 2016 season. The announcement was made by Titans' General Manager/Owner, Bruno Bragagnolo.
"We are thrilled to have Rich McKenna join our hockey club as we begin our first NAHL season in New Jersey," said Bragagnolo "Rich has built great relationships with colleges here in the east, which complement my relationships."
McKenna, a Greenwood Lake, New York native, joins the Titans after spending two seasons as Assistant General Manager and Assistant Head Coach for the USHL Muskegon Lumberjacks.
Prior to the Lumberjacks, McKenna spent two seasons as the assistant coach for the Division One University of Connecticut Huskies. He specialized in recruiting as well as coaching responsibilities that included working with the defensemen and special teams. McKenna also put time in as the video coordinator and worked in skill development.
McKenna also served two seasons as an assistant coach at Division Three Wesleyan University in Connecticut. He spent the majority of his time as the recruiting coordinator while also working with the forwards and helping run practices.
"Rich is a great addition to the management team we are putting together in New Jersey," states Titans' Principal Owner, Ron Lavin. "His USHL and college experience proves he knows what is needed to get the boys ready to play in the NCAA."
McKenna is a 2007 graduate of Castleton State College in Castleton, Vermont, a Division Three hockey program, in which he played two seasons for the Spartans from 2005-07 while earning the Unsung Hero and Coaches Awards during his time at the school. Following graduation he served as an assistant coach of his alma mater during the 2008-09 season as a recruiter.
"I'm very excited to be a part of the Titans' family and bringing Tier II hockey to the east coast," states McKenna. "I look forward to developing these young men towards fulfilling their goal of playing Division 1 and Division 3 hockey. I take great pride in developing the future of professional hockey."
McKenna and his wife Carina plan on residing in Monmouth County with their two-year-old son, Declan, and will welcome their second child due in October.