Wilderness advance to Robertson Cup Final, while Brahmas even series
May 10, 2015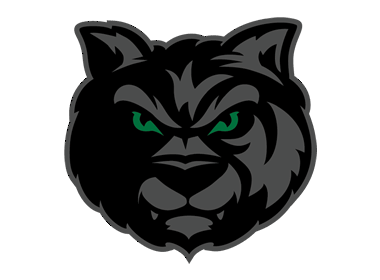 Robertson Cup Semi-Final (Minnesota wins series, 2-0)
Game 2: Minnesota 2 @ Janesville 1 (OT)
– The Minnesota Wilderness kept their hot streak going with their eight consecutive playoff win as they defeated the Janesville Jets, 2-1 in overtime to capture the first of two Robertson Cup Semi-Final series. The Wilderness now advance to the Robertson Cup Finals where they will go on the road to face the winner of the other Semi-Final series between Austin and Lone Star. The Wilderness again jumped out to a 1st period lead and use another strong defensive game to ultimately thwart the Jets and advance. Late in the 1st period, the Wilderness took a lead as a shot from the point was redirected by Billy Exell past Janesville goalie Matt Jurusik for a 1-0 lead. Wilderness goalie Brock Kautz, who had spent so much time as the Jets goalie in previous seasons, was against strong in goal holding the Jets at bay until late in the 3rd period when Janesville would equalize on a goal from defenseman Grant Hutton. The game would go to overtime and just over a minute in, it was the Wilderness who capitalized. Some hard work along the boards by Exell, got the puck to Tyler Cline who skated into the low slot and slid a backhander past Jets goalie Matt Jurusik for the game and series winner. The Wilderness again outshot the Jets, 32-27 with Kautz winning his 8th straight game making 26 saves in the process. Jurusik made 30 saves in the loss.
Boxscore
Robertson Cup Semi-Final (Series tied, 1-1)
Game 2: Austin 1 @ Lone Star 3
– The Lone Star Brahmas kept their season and Robertson Cup title hopes alive with a victory in a must-win Game 2 of their Semi-Final series with the Austin Bruins on Saturday night. After half the game had passed as scoreless, the Brahmas finally got on the board first as a chip down the boards got the puck to Roman Uchyn, who powered his way out of the corner and around the Austin defense and slid a puck between the legs of Bruins goalie Jake Kielly for a 1-0 lead. Early in the 3rd period, the Bruins evened the score at 1-1 as a shot from the point from Ian Scheid was saved by Brahmas goalie Jake Kupsky, but the rebound came right to Luke Dietsch, who put a shot past a sprawled out Kupsky. Three minutes later Sebastian Vidmar, who was hauled down on a breakaway, got a penalty shot and converted as he skated in a slowed in front of Kielly, putting a forehand shot into the net. Uchyn would later add an empty-net goal for his second tally of the game. Kupsky would end up making 27 saves in the win, while Kielly made 20 saves in the loss. The final game of the series, Game 3, will be played on Sunday with the winner advancing to the Robertson Cup Finals where they will host the Minnesota Wilderness.
Boxscore