Watch Now: NAHL Plays of the Week, Jan. 12-18
January 21, 2015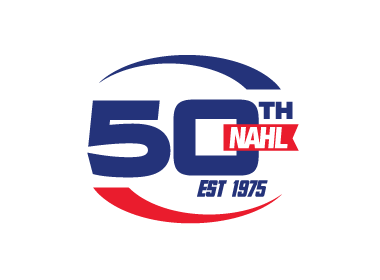 The North American Hockey League (NAHL) is pleased to continue an exciting feature this season, seen exclusively on NAHL.com.
The Plays of the Week can be viewed every week on the new NAHL TV platform and features the top goals and saves of the week from NAHL games played Monday-Sunday that respective week.
This week features maybe some of the best give-and-go and tip-in goals that we have seen all season long!
Do you have a goal or a save that you would like to see in the NAHL Plays of the Week? We want to hear from you! Email us your nominations and you could see them in next week's edition.
Featured in this week's edition is:
John Snodgrass - Minot Minotauros
Austin Shaw - Wichita Falls Wildcats (save)
Jared Turcotte - Bismarck Bobcats
Joe Chitwood - Corpus Christi IceRays
Brandon Schultz - Janesville Jets
Tim Athley - Minot Minotauros
Nick Farmer - Wichita Falls Wildcats
AJ Coleman - Keystone Ice Miners
Tanner Lomsnes - Corpus Christi IceRays
Tony German - Bismarck Bobcats
Blake Lizotte - Minot Minotauros
Joey Sofo - Keystone Ice Miners