U.S. Honor Flag to fly high in Topeka
January 28, 2010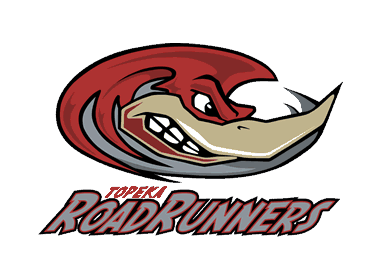 The United States Honor Flag will be in Topeka tomorrow (Friday, January 29) to honor military and service person heroes as part of the Topeka RoadRunners' Military and Service Person Appreciation Night at Landon Arena.

The Honor Flag flew over Ground Zero shortly after September 11 as part of one of the longest police motorcades in U.S. history. The flag traveled with Chris Heisler from Ground Zero to Kuwait, Qatar and Iraq to military combat zones. It is now used to pay tribute to those who have lost their lives in the line of duty and those who are currently serving in the military.

The Honor Flag will be presented by the captain of American Airlines to the Shawnee County Honor Guard the night prior (Thursday). Also present will be the Kansas National Guard Honor Guard, the Topeka Fire Department Honor Guard and RoadRunners owner Don Stone, along with RoadRunners players. The Topeka Fire Department will raise the Honor Flag on Friday morning during a memorial that will include a presentation of wreckage from Ground Zero.

The Kansas National Guard and the Topeka Fire Department will present colors before the RoadRunners game at 7:05 p.m. in Landon Arena. The Flag and Ground Zero wreckage, which is under high security at all times, will be on display and available for viewing on the concourse throughout the game following the opening presentation.

"It's a huge honor for the Topeka RoadRunners and the Kansas Expocentre to be able to bring such an important and sacred part of American history to the capital city," said Stone. "We're dedicated to this community and are so proud that we can honor the military and service personnel in such a special and unique way."

Kansas Expocentre general manager H.R. Cook feels the same.

"We're extremely honored to have such an historical artifact come to Topeka," he said. "This may be the only stop it makes in Kansas."

Military and Service Person Appreciation Night will be an honorable event as well as a family outing. Each person may purchase up to four tickets with any form of military or service ID for $6.50 each in the reserved section only.

The RoadRunners will wear special jerseys to show their support that will be auctioned off by live auction after the game.

Military and service person members will have the opportunity to participate in media timeouts and on-ice activities including intermission and the Lewis Toyota Chuck-A-Puck clean-up crew. Free massages will also be available for military and service personnel.