Keystone goaltender Kossoff makes NCAA DI commitment
December 15, 2014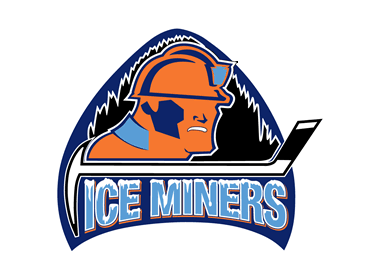 By Michael Keeley, Keystone Ice Miners
The Keystone Ice Miners of the North American Hockey League (NAHL) are proud to announce that goaltender Nick Kossoff has committed to Lake Superior State University's NCAA Division I program for the 2015-16 season. Kossoff becomes the third current Ice Miner to have a commitment to a DI School, joining forwards Jacob Coleman (Robert Morris University) and Cameron Smith (Dartmouth College). He is the first to do so while with Keystone.
"Nick is a big kid who is athletic but also very technical," said Ice Miners head coach and general manager Michael Gershon. "There's not a lot of flopping in his game. He's very square and he moves well. We've been pleasantly surprised by his progression in the four or five months since July and I think that [Lake Superior State] is seeing that as well - how quickly he can progress at higher levels, and so we're really excited for him."
First year goaltending coach Sean Moloney worked hard to help connect Kossoff with the staff at Lake Superior State. "He's at a point in his development where these things are automatic for him," Moloney said. "That's going to make him much more attractive to schools with goaltending coaches, Like Lake Superior State, who see that and recognize he's a lot closer to being ready to be successful at the Division I level than a lot of other guys would be. I'm so proud of Nick, and so happy for his family."
Kossoff, 18, is a native of West Des Moines, Iowa is in his first year in the NAHL after playing two years with the Colorado Thunderbirds of the Tier I Elite League. He came into Ice Miners tryout camp and won the backup role to veteran Alex Blankenburg. After posting wins in three of his first four starts, including a shut out of the Springfield Jr. Blues on October 11th, Kossoff has received more regular playing time, starting at least one game each weekend. He has posted a 5-4-1 record with two shutouts, a 2.40 goals against average, and .926 save percentage with the Ice Miners this season.
"I didn't expect an opportunity like this to come this early in my Junior hockey career, after just 12 games," Kossoff said. "It has always been a dream of mine to play college hockey."
Lake Superior State University is located in Sault Ste. Marie, Michigan and enrolls about 2,600 students. Its hockey program has won three NCAA titles, most recently in 1994. The "Lakers" are members of the Western Collegiate Hockey Association (WCHA).
"It's a well respected program that has National Championships," said Kossoff. "And I think they're only going to get better with the new coaching staff that they just brought in."
"The North American Hockey League is called 'The League of Opportunity' for a reason," he said. "I owe a lot to the league and our coaches who make me better every day."